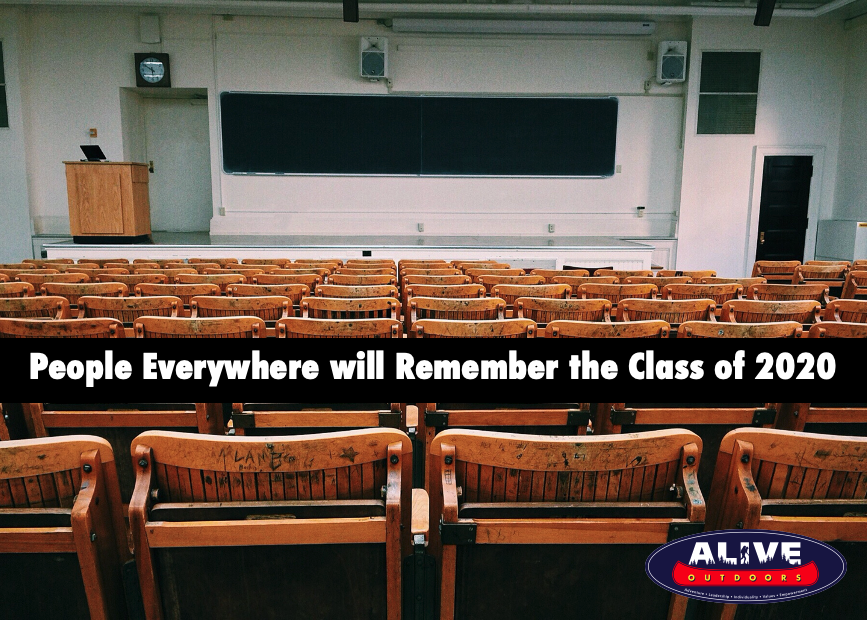 I have been thinking a lot about you!
I have been thinking about the things you have lost, and I have been pondering all that you are gaining.
What you may not realize is that while this time has potentially robbed you of some important milestones in your life, such as graduation, your formal, sports, parties, etc., you are also gaining something profound, that no other grad year has had the honour of learning so intimately. You are learning collective resiliency in a way that will unquestionably serve you throughout your life. You are learning how to lean into uncertainty, to not take friends and family for granted, to deepen your compassion, to sit with sadness, and how to walk through the world when nothing is grounded. These honestly may be the most important lessons you will ever learn.
I am part of a community of people who have committed their professional lives to helping people expand their depth of personal awareness, confidence to stand on their own, how to think critically, how to live in community, and how to sit alone in silence comfortably, staring up into the sky marveling about all we do not know.
There is a saying, "We teach what we need to learn." I think it's true and with each chapter of our lives, we further recognize that it is the moments of challenge and discomfort that our "toolbox" of skills and values are truly tested. We become conscious of our decision-making processes, what is needed to be able to show up each day, and about the people and the things that bring us calm.
I don't think I have ever felt more humbled by life than I feel right now, yet through all the change, and other emotions that we are all navigating, there are incredible lessons for us all.
People everywhere will always remember the class of 2020. This moment in our history is etching itself deeply into all of our minds. You may think you will be known as the class of students that did not get to finish their year, but in my opinion, you will be remembered as the ones that learned some of life's most profound lessons. Years from now, when you are sitting in a job interview and asked to talk about a formative time in your life, you can decide to answer unlike anyone before you. That choice, rests with you.
While I understand there are countless losses to move through, whether you know it or not, your character is deepening, your values are shifting, you are developing skills that will serve you and our world in ways that we cannot even imagine. Take care of yourselves. Even though it may not feel like it right now, your future is bright.
Sincerely,
Jal & the ALIVE Team