ALIVE Outdoors is a Toronto based experiential education organization that has been working with Ontario and International Schools to engage students in meaningful outdoor, international and city-based character development programming for the last 20 years. We aim to empower participants to recognize and embrace their inner potential, helping people build enriching, respectful relationships with themselves, others and the environment in our local/global communities.
Follow Us On Social Media
An Unexpected 20th Year Anniversary Celebration.
From Green Trees to Green Screens.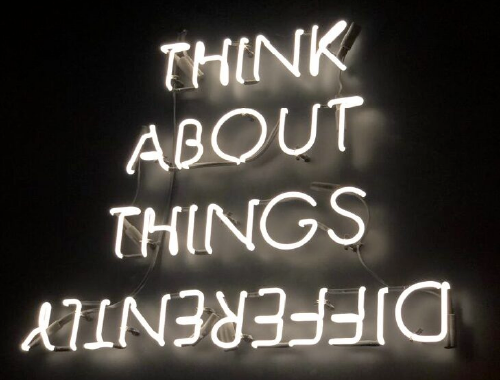 We celebrated our 20th Anniversary in 2020, a year we imagined would be full of immersing students into the natural environment through wilderness canoe trips and camp – based programming. The idea of moving to a virtual platform after 20 years of asking our participants to disconnect was humbling and challenging all at once.  When COVID-19 first started to affect our programs we began thinking we had to reimagine ALIVE, but we soon realized that it was not a re-imagination of our mission or purpose at all, but simply finding alternative ways to deliver the same important lessons we have been dedicated to for twenty years. We decided to engage designing our virtual programs with the idea that when nothing is certain, anything is possible.  
Since March of 2020 over 3200 participants have participated in our virtual programs. We remain committed to ensuring that our programs help people foster a deeper relationship with themselves, their peers and the natural world until we can unite again in person.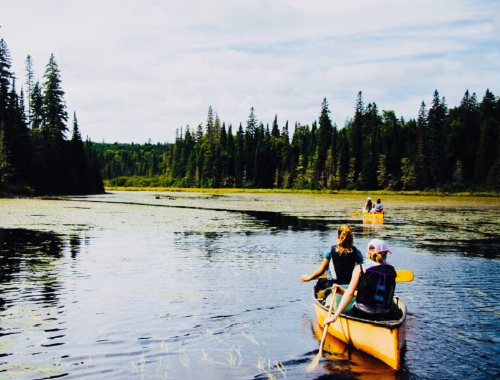 Since March of 2020 over 3200 participants have participated in our virtual programs. We remain committed to ensuring that our programs help people foster a deeper relationship with themselves, their peers and the natural world until we can unite again in person.
Our Educational Philosophy
ALIVE's educational philosophy is grounded in the theory of experiential education and is implemented in the programs we run through our four-stage experiential learning model.  Our global and technologically driven society pushes us all to do more while leaving many people lacking balance in their lives.  In response, ALIVE programs focus on personal strengths and character development to empower learnings to better navigate school, work and life for personal and professional happiness and well-being.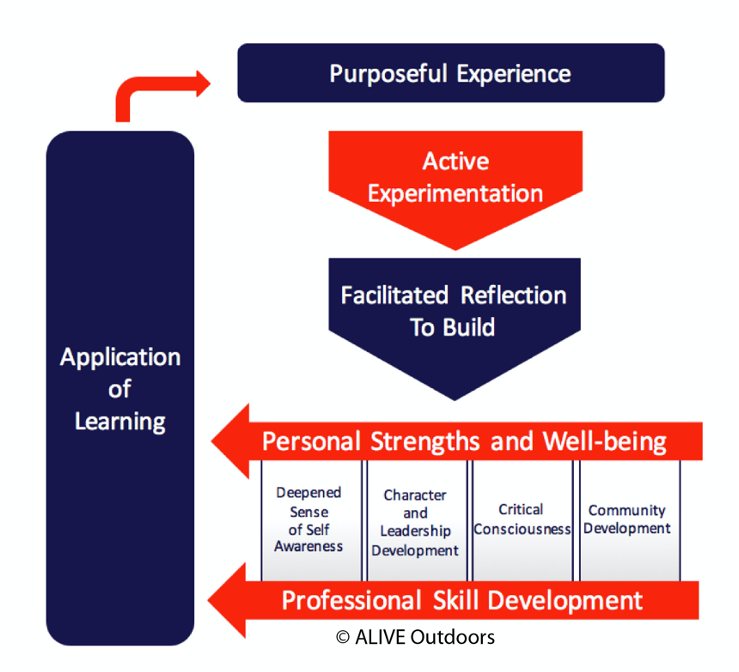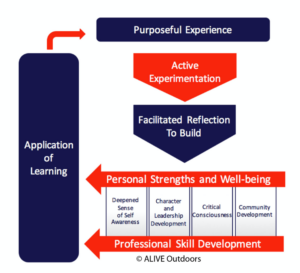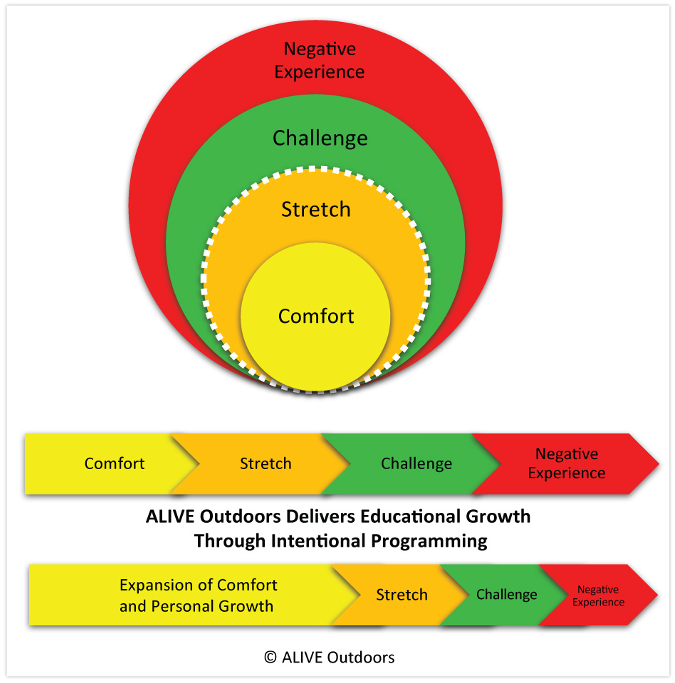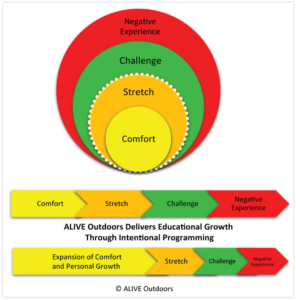 Philosophy of Risk in Education
We live in a culture that breeds fear and drives us towards playing "safe." It is our opinion that many people are not encouraged to tap into their inner courage reserves and embrace their potential. During all of our ALIVE Outdoors programs, students are deliberately encouraged to take part in activities involving unfamiliar risks that are not part of their daily lives. Our goal is to use perceived and real risks as teaching tools to enhance self-confidence, deepen self-awareness and resiliency, as well as to strengthen each community's foundation. We want people to recognize their strengths and to challenge their assumptions about themselves and others. We believe that there are risks associated with not taking risks in our lives, and that many people reflect back on their life wishing they had more experiences where they stepped out of their comfort zone. We design programs to help students expand their comfort zones to confront new challenges.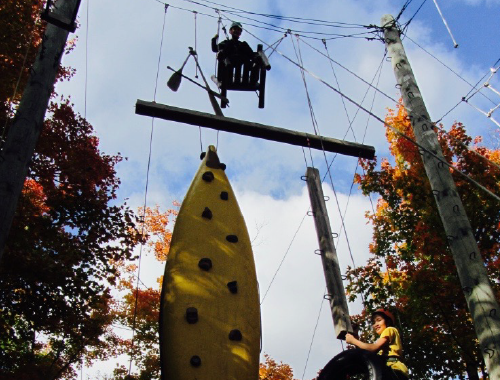 ALIVE uses a number of different outdoor centres and camps to facilitate our in-camp programs where a sense of community is deepened through a variety of activities and workshops no matter the season.  From canoeing and kayaking to winter Quinzee sleep outs and cross country skiing, our in-camp programs help students push their comfort zones, and deepen their understanding of self and unique strengths. Designed around our cycle of experiential education, we work hard at ensuring that students leave their camp experience with transferable lessons that can be used in their everyday lives.  
Structured time experiencing nature provides students the opportunities to slow down and reconnect with themselves, their peers and the natural world. ALIVE facilitates canoe trips and camping experiences that take students into the Canadian Wilderness to help them grow and build life-long relationships and memories. Our canoe trips regularly travel through wilderness areas such as Algonquin Provincial Park and Temagami.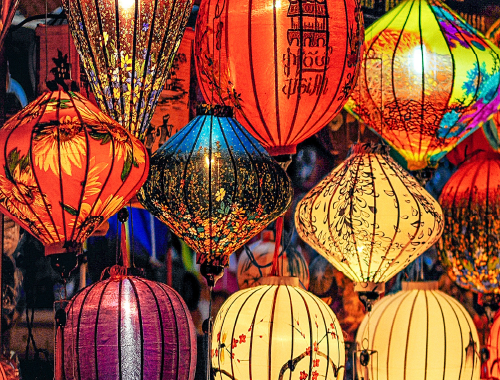 A tour is predictable, a journey is unexpected. We travel to challenge our assumptions, gain tools to form relationships, think critically about global problems and break out of our routines by exploring the many different ways to live a life. These journeys are not predictable, rather offer moments of imperfection where deep learning can occur.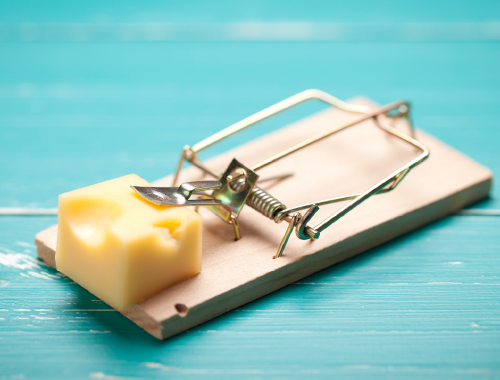 We regularly perform audits and help our clients design and achieve comprehensive and adaptable risk management planning across their organization. In 2020, we celebrated 20 years of experiential programming. Let us use this depth of knowledge to deliver a custom experiential training for your school or organization. We regularly conduct professional development trainings on positive psychology, community building, character development, risky play, and much more.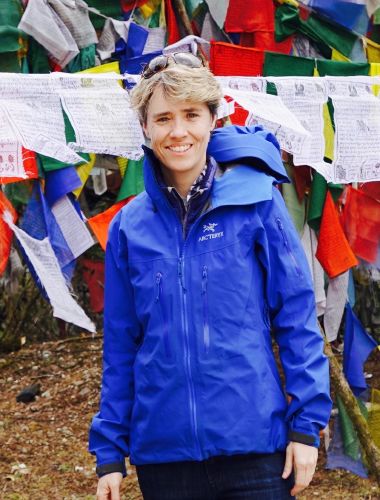 Jalynn Bosley, Executive Director
Over the last few decades, as the owner of ALIVE Outdoors, Jalynn has had the privilege of nurturing strong relationships with many students, educators, administrators, parents and ALIVE instructors. She believes that your life is the result of your level of self-awareness, and if you are conscious enough you can feel when you are, or are not on a path that is right for you. She does not believe that there is only one path for each of us to follow. No doubt, we all have a series of possibilities, yet some are more authentic than others. One of the goals of ALIVE is to help people develop the confidence to truly be themselves and a sense of awareness to know when they are following a path that is healthy and will allow them to live a grounded, meaningful and intentional life. 
Jalynn uses her diverse skillset in experiential program development to help guide schools through their individualized process of building intentional, customized experiential programming that aligns with their own vision and strategic plan. She actively consults with schools on program development, risk management and scope and sequence planning both nationally and internationally. She has a B.Ed. and is a Certified Applied Positive Psychology practitioner through the Flourishing Center. The knowledge she gained through this Certification not only allowed her to enrich her own life, but has allowed her to expand the workshops that ALIVE offers and deepen her facilitation skills.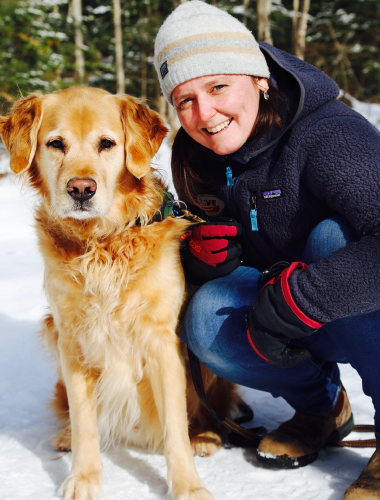 From early experiences canoe tripping to becoming morally conflicted while travelling internationally, Sam's career has been full of twists and turns.  For the past 10 years, Sam has returned to her roots of working in Outdoor and Experiential Education with ALIVE Outdoors, an environment that she believes to be the most powerful for developing a critical consciousness, clarifying foundational values, and developing a reverence for the natural world. A skilled lecturer and workshop facilitator, she acts as a consultant, is responsible for instructor hiring and the development of curricular scope and sequence programs both nationally and internationally. 
Sam earned an Honours Degree in Outdoor Recreation, Parks and Tourism and BA in Geography from Lakehead University in 2005. Following volunteer and travel experiences in Haiti, Southern China and Tibet she became increasingly interested and conflicted with the ethics related to international development and global education. To fuel this interest Sam returned to school to earn a post-graduate certificate in International Project Management from Humber College in Toronto in 2008 and a Master of Arts focusing on Exploring Issues of Reciprocity in International Service-Learning Programs in 2012. Throughout this decade in her life, she realized that human relationships based on honest (often hard) conversations and a reverence for the natural environment are at the root of real change.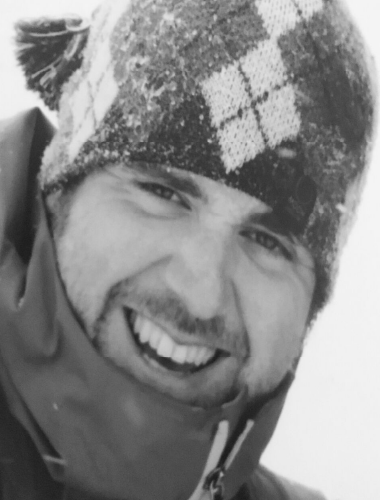 Dr. Ryan Howard, Director of Research, Risk Management and Innovation
Throughout his career, Ryan has shown dedication to advancing the practices of outdoor education through both his field-based practices and his time conducting and disseminating research in experiential education. Ryan holds Bachelor Degrees in Outdoor Recreation and Geography from Lakehead University and a Master's degree from Brock University which focused on commercial risk management and government regulations within the outdoor industry. He completed a Ph.D. in Applied Health Science, also from Brock University, and is currently completing the requirements for his Canadian Risk Management (CRM) designation through the Risk and Insurance Management Society (RIMS) and the Global Risk Management Institute (GRMI).
Ryan comes to ALIVE Outdoors after working in higher education for the past eight years. He has lectured at Brock University, was a faculty member at the University of Northern British Columbia, and most recently was a tenure track faculty member in the School of Outdoor Recreation, Parks and Tourism at Lakehead University. Ryan started in outdoor education as a canoe tripper, white water canoe, kayak, and raft guide, a swift water rescue instructor, and operations director with various companies in Ontario and Quebec.
Highlights from Ryan's professional background in the fields of outdoor and experiential education includes: publishing research in numerous national and internationally recognized journals, and books; sharing research and workshops on risk management and experiential education at over 50 scholarly conferences and symposia; conducting government sponsored research with school boards; and consulting for Environment Canada on developing their risk management practices. He actively contributes to a number of outdoor and experiential education associations and continues to be a reviewer for numerous education and outdoor recreation journals.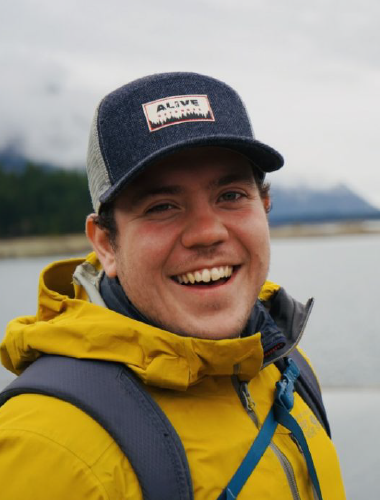 Matt Peters, Program Director
Matt exudes bottomless positive energy, a thoughtful understanding of self, and a commitment toward boosting the values found within experiential education programming. Each of these characteristics empowers Matt to make positive additions to all the programs he touches as a Program Director at ALIVE Outdoors. Matt brings with him a depth of experience working in both regional and international experiential programming that stemmed from many of his early life experiences outdoors.
Matt earned his diploma in Outdoor Adventure and Business from Algonquin College which helped him to expand his understanding of the philosophy and practice of experiential education and outdoor business principles.
Most recently Matt has taken his practice internationally leading service learning and tourism trips in Kenya, Tanzania, and India. During this time, Matt focused on helping students build cross-cultural relationships and fostered the development of critical consciousness as a key priority within international service learning. In addition to these experiences, Matt has worked regionally with vulnerable student populations that have helped foster his interest in evaluating and measuring the longitudinal impacts of intentional outdoor programming.  Matt shares his dedication for creating progressive and relevant experiential programming that leverages both the power of the outdoors and the importance of positive community relationships.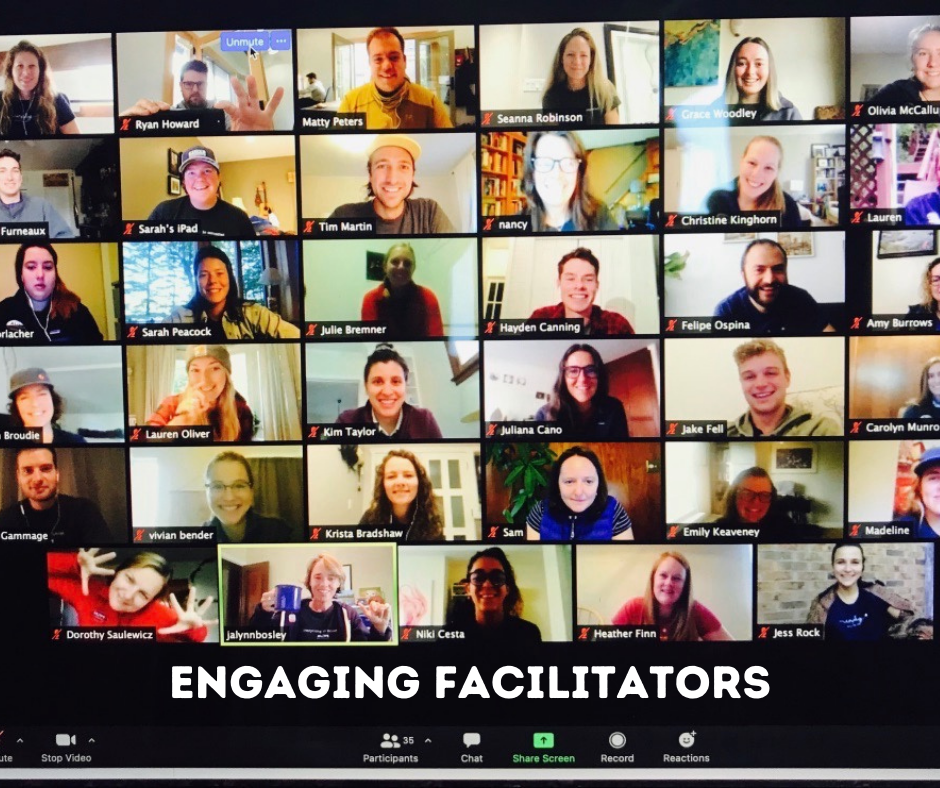 A professional community dedicated to excellence in education.
The true essence and foundation of ALIVE is our instructor community. They are mentors, guides, educators, caregivers, role models, risk managers and metaphorical gardeners who plant seeds of authenticity within the students and each other. Among many other things, their role is to foster an environment where people feel they belong, where they feel heard, seen, understood, valued and where they can make a meaningful contribution through the expression of their strengths, allowing a deeper sense of self awareness to emerge. 
Instructors are committed to bringing the same engaging energy, fun, feedback and teachable moments to each session as they would at camp or on canoe trip.
"With just the right balance, the ALIVE guides help our students take on responsibility, meet challenges, feel a sense of accomplishment, gently reflect and have lots of fun along the way. Over the years I've continually been impressed by and grateful for the expertise and caring nature of the entire team. It is a fine reflection of ALIVE Outdoors as a quality organization with a clear sense of their role in unleashing (or awakening) each young person's potential."
Barb Macintosh
Head of Student Life, St. Clement's School
Go where you feel most ALIVE.