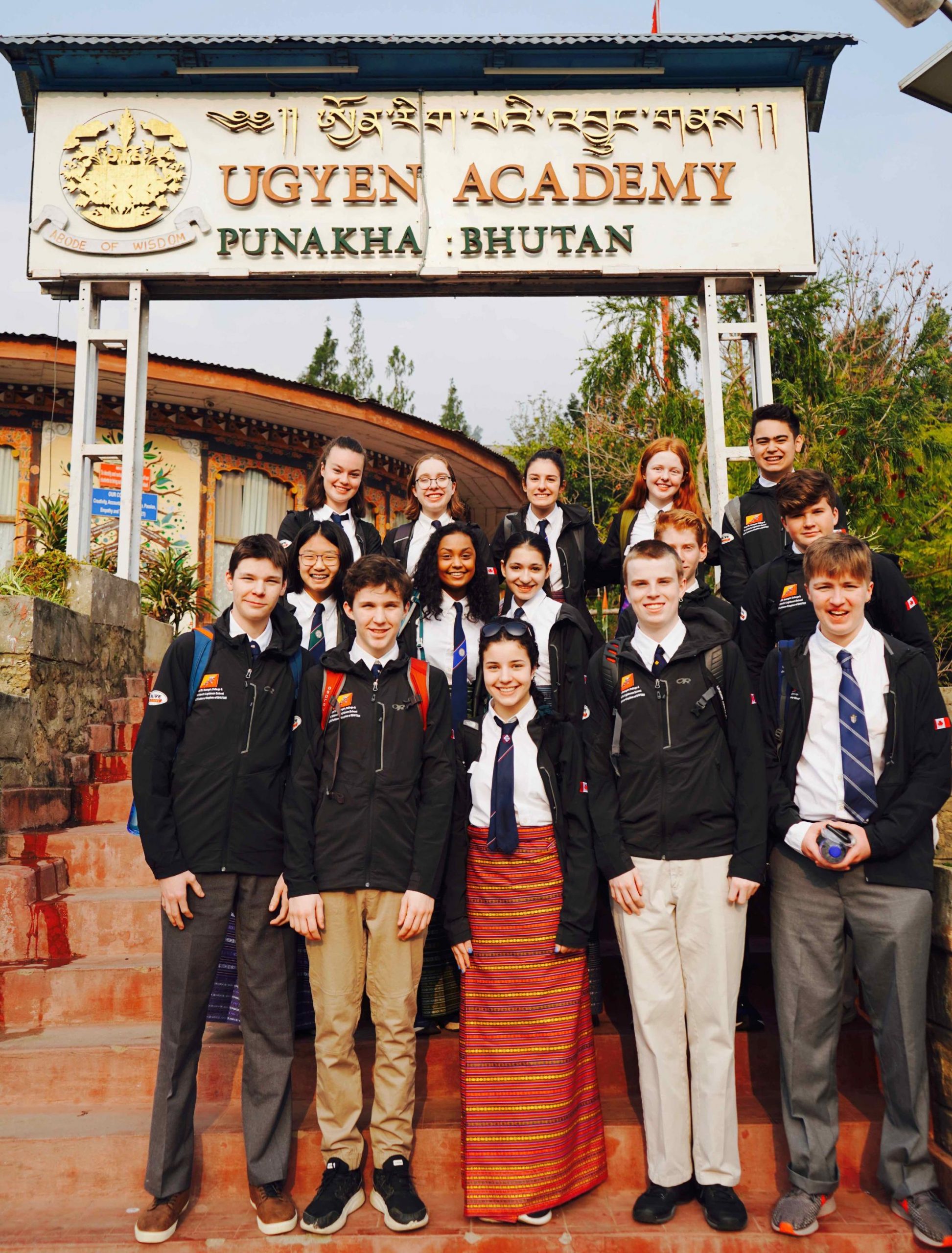 This is just a brief note to let families and friends know that all went well during our first day at Ugyen Academy. We started our morning meeting with the Principal who set the tone for our time at the school. Our students attended classes with the Bhutanese students for the morning, and in the afternoon we spent a few hours running leadership and team building games with the grade 7 and 8 students from Ugyen.
All of the RSGC and SMLS students are spending the night in the dorms with the students at Ugyen. They were feeling a mixture of excitement, apprehension and were full of anticipation as they embarked on this portion of our adventure. We are proud of their courage and their commitment going into this experience with an open mind. No doubt there will be some good stories tomorrow!
Tomorrow is our second day, where we will all experience morning assembly, more classes, and share in a culture show. Our crew have been practicing their dance and song! We will aim to post a student reflection in the next 24 hours or so. Thank you for your patience. Here's hoping all is well at home, and that everyone is having a great March Break.