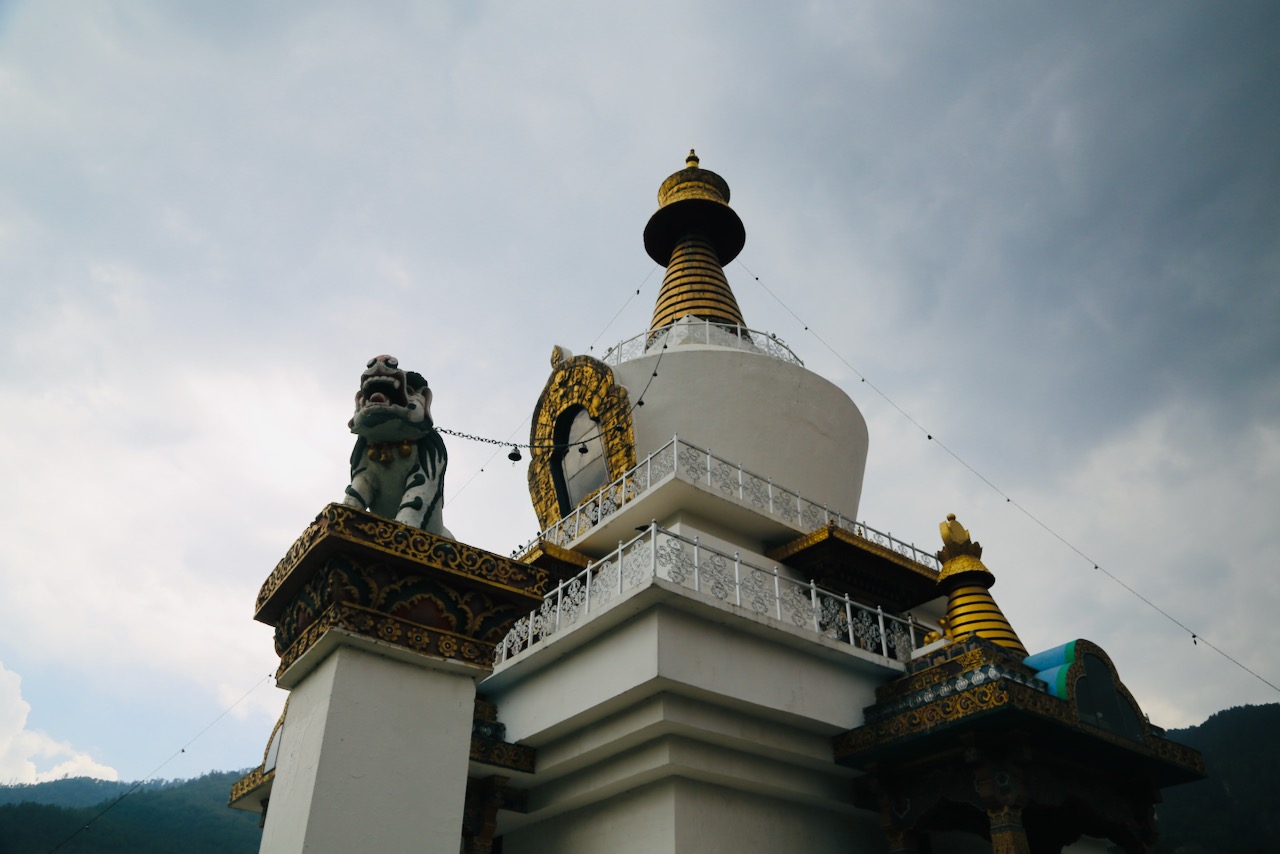 As we walked clockwise around the Memorial Chorten in Thimphu, through the crowd of Bhutanese locals we noticed a man sitting cross-legged in the middle of the gardens. The man seemed intensely focused on the state of the gardens, working intently with his collection of tools, doing his part to maintain the spiritual grounds.
As we turned the corner on our 5th lap around the Chorten, we came face to face with the man who drew our attention. As he shared his authentic smile, we were surprised to notice he was older in age. Breaking our gaze, we took a survey of the area and noticed a collection of elders all working to maintain the area. They were washing the floor and ringing the prayer bells, soaking in the natural beauty, and expressing gratitude.
This aligned with what our guide, Galay, told us prior to entering the Memorial Chorten. Contrary to Canadian society, there are no retirement homes in Bhutan. Elders choose to spend their time serving their community, and throughout the rest of the day, this theme continued to be present. From elders working in the vegetable markets so passionately interacting with the community, to the elders looking out for the wellbeing of children playing soccer close to the busy streets. This community practice was fostered in the National Institute of Art and Crafts as well, not by elders but also by young men and women working tediously in a variety of different artistic disciplines contributing to community projects.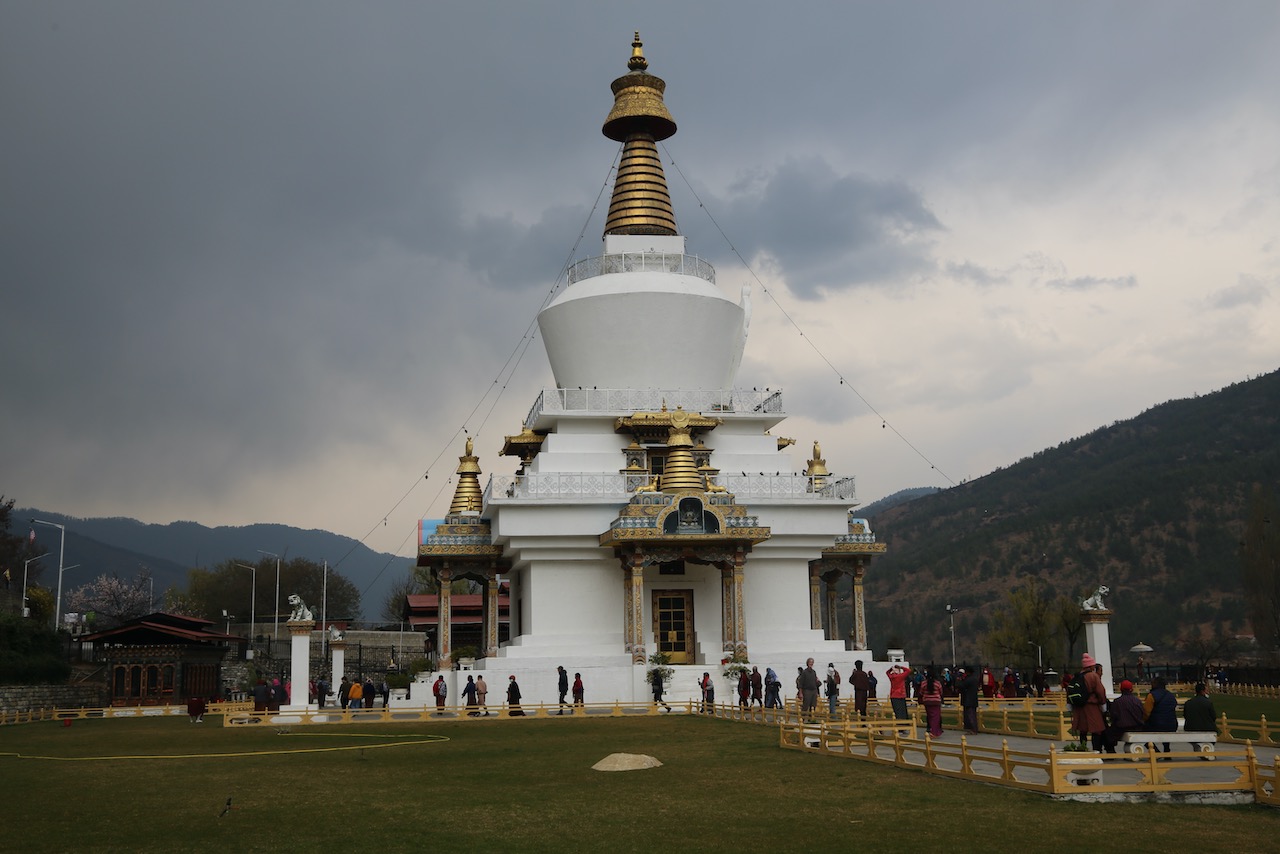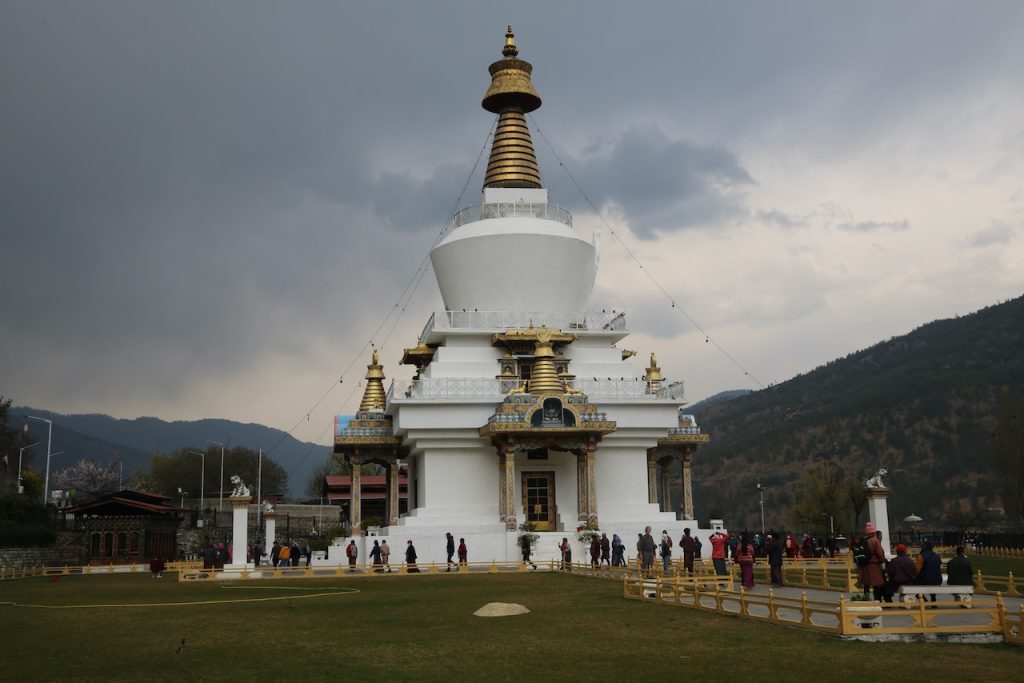 National Memorial Chorten, Thimpu, Bhutan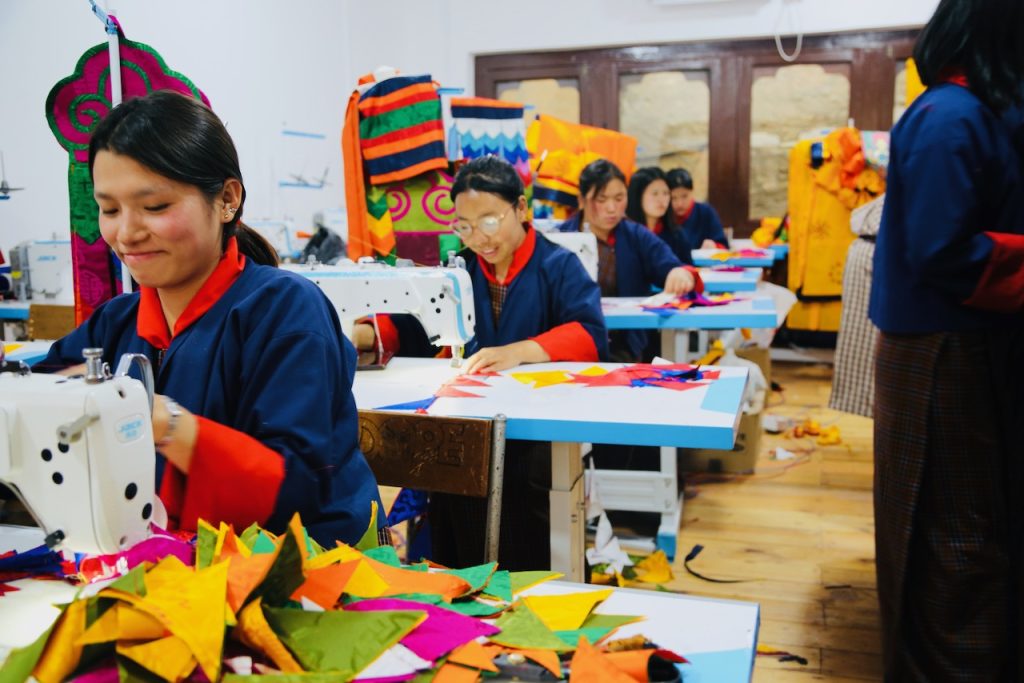 Sewing students creating taperstries for temples throughout Bhutan.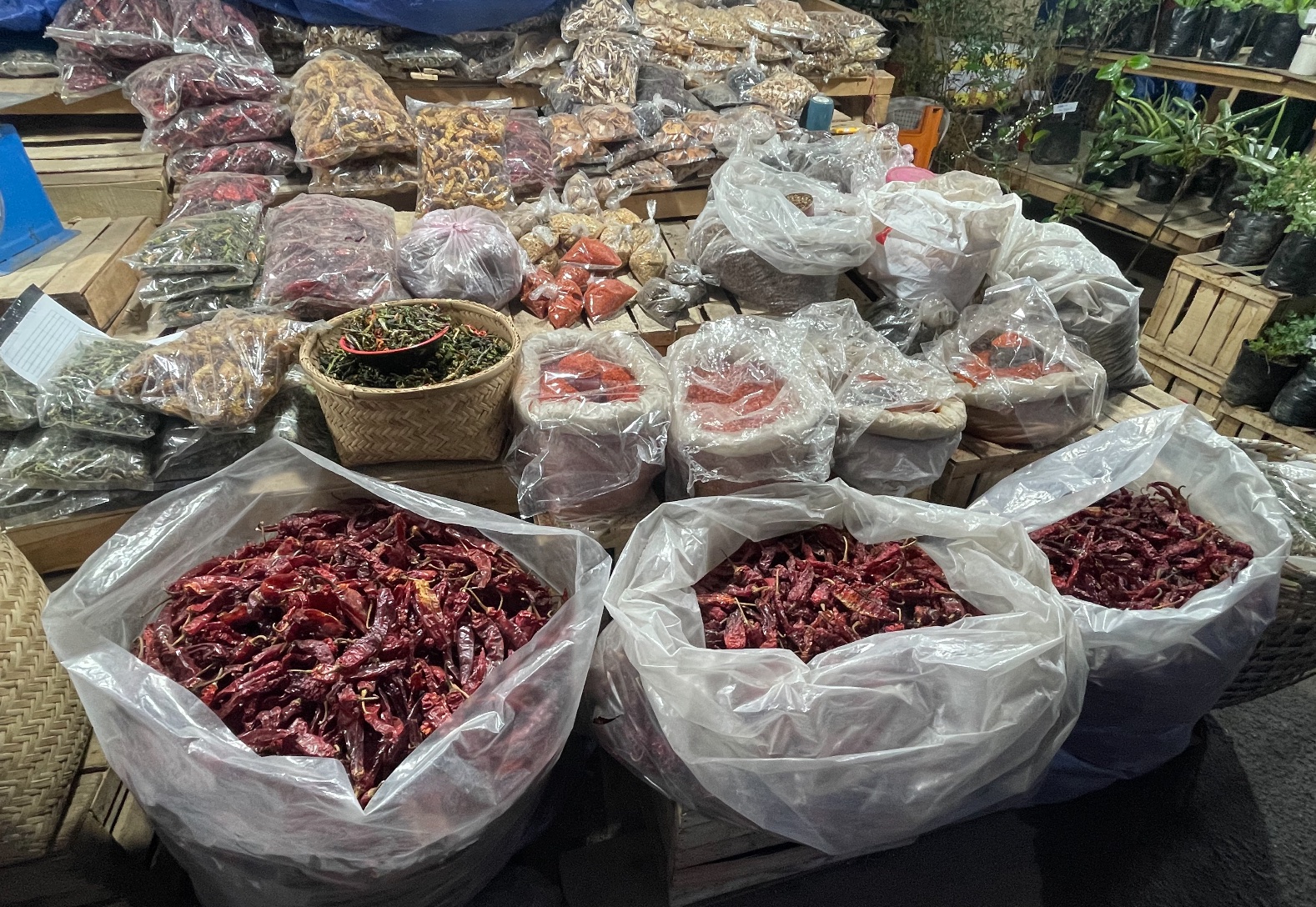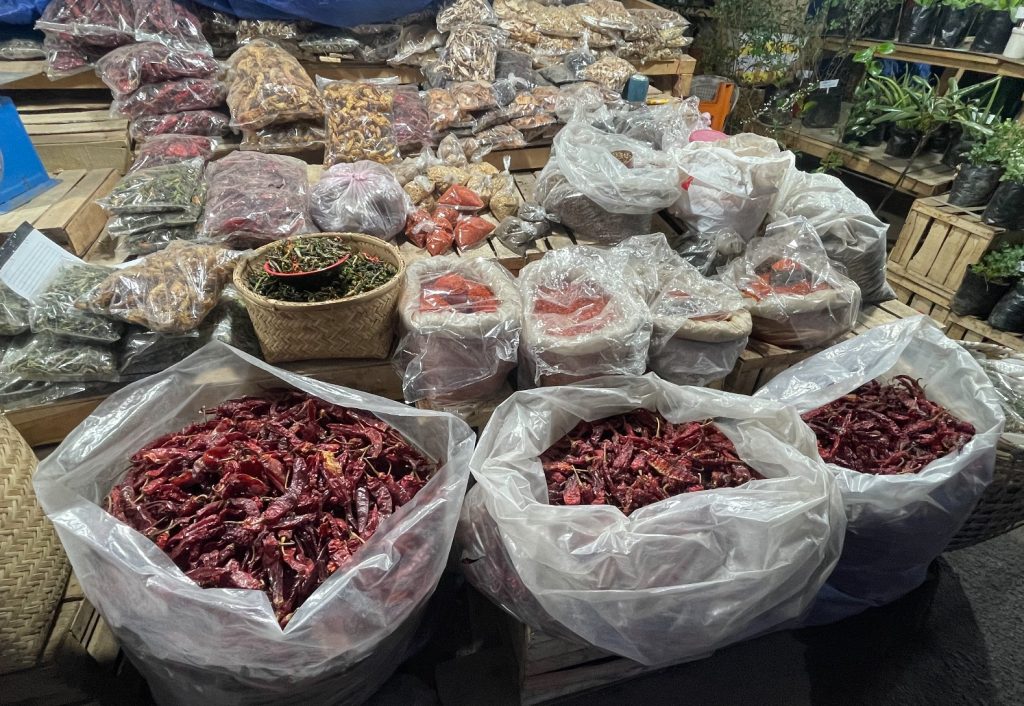 Vegetables and chilis for sale at Ka Ja Throm – Thimphu vegetable market. 
This idea of "serving your community" is present in all facets of Bhutanese life, and it is refreshing to see the way it has shaped the country's culture. One would think that this feeling of togetherness is exclusive to the citizens themselves, but we can confidently say that the same warmth was shown to us as foreigners. The moment we arrived we were greeted by overjoyed guides who immediately welcomed us with traditional Khata's, placing them around our necks and bowing as a sign of respect. It was incredibly reassuring that our first moments in Bhutan were met with immense feelings of unity that were apparent throughout all our day 1 interactions.
These experiences left a wake within us both to focus on shifting our perspective from an intrinsic mindset where we are the center of our thoughts to a community lens where we look to contribute, support, and build a community we are proud of. If everyone back in our home communities adopted this perspective and took even just one intentional moment every day to do something for the community, we're sure it would leave a lasting impact.