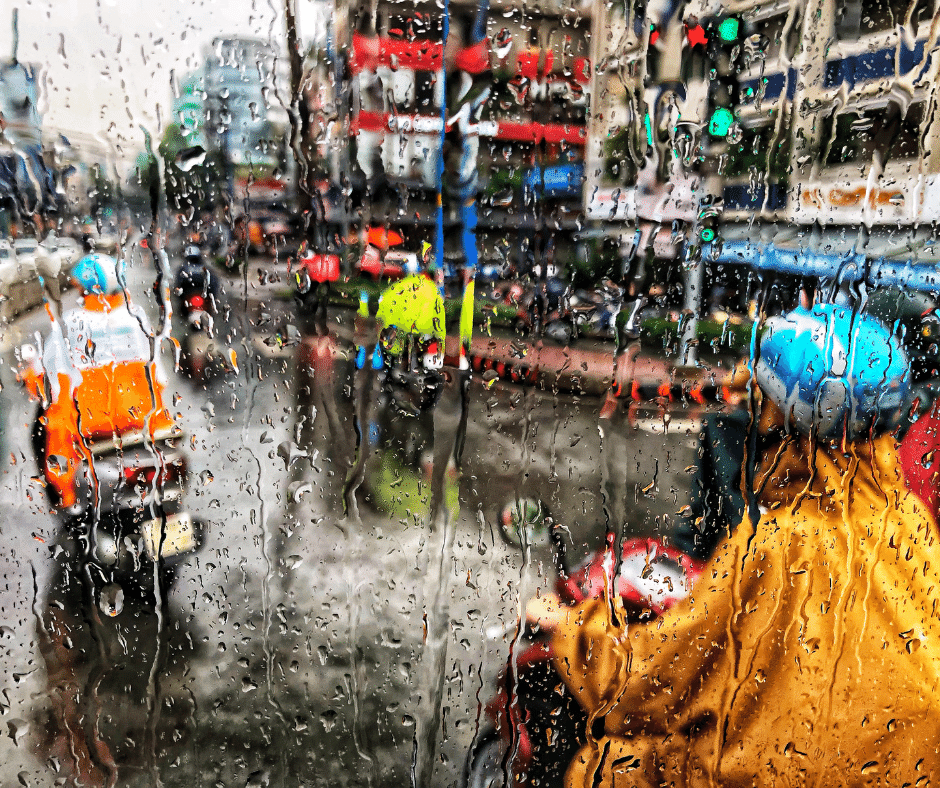 Have you heard that there is an empathy deficit? In some ways it makes sense. Everyone has faced loss of some kind lately. We have all been wading through our own painful experiences. Loss of loved ones. Loss of purpose, livelihood, decline in mental health, loss of social connections, and so many other things that bring us joy. Much has been written about how as COVID-19 fatigue set in, people moved away from that sense of comradery, into a more complacent, frustrated, and insular state of mind. I think this is true in many ways, but this latest lockdown has shown me that empathy is definitely alive and well.
A few weeks ago, I received an office voicemail from a sobbing student. Through their tears they managed to express their sadness that their ALIVE winter trip was cancelled, and how they felt sorry not only for their classmates, but for all of us at ALIVE as well. They acknowledged all the work that goes into prepping our programs, and how heartbroken we must be. Amidst their own loss and sorrow, they were able to put themselves in our shoes and recognize the trials and tribulations that we were facing. They took the time to pick up the phone and express support and understanding. That is the true definition of empathy.
As the days went on in January, I received a few messages from students and truly valued clients who were simply checking in to make sure ALIVE was going to survive this latest lockdown. They seemed genuinely concerned that we were not going to make it! One student who has now gone on to university gave me a call about a week ago. It was one of those conversations that has rattled around in my mind ever since. She reminded me that one of the things we ask of participants at ALIVE is to "be real." She asked me if I had heard the term "toxic positivity," and went on to say that she did not feel our social media posts highlighted what we must truly be feeling. She asked me why I seemingly always feel like I have to be the "poster child" for resiliency and gratitude. Pretty powerful and humbling question. She asked me why I had not put out a widespread call for support. Why had I not publicly expressed heartbreak and tried to find the words to explain what it's like to start a business 22 years ago and then watch it grind to a halt. She asked me how I would feel if the pandemic marked the end of ALIVE Outdoors. This person is 32 years younger than me, and yet she knew exactly what to say and had the courage to ask me some very poignant, thought-provoking questions.
Here is the truth. I want to be as real as possible, but sometimes, especially on social media, I feel like the best thing to be putting out into the world is some kind of message that we are all going to be OK. Something hopeful. Something positive, even when things feel daunting. Of course, there have been moments when I would have liked to have shared the fact that I am scared. I am sad and unsettled. I'm not sleeping well. I am heartbroken for all the losses. The endless losses that are far too immeasurable to count. I don't feel like I need to be the "poster adult" for gratitude or resiliency, but I do feel the need to find a way forward that will once again be a gateway to helping people deepen their connection with the natural environment, with their own inner landscape and their peers. I do believe in the power of community. This pandemic has reminded me that I believe immensely in the work we do at ALIVE, and our team will do everything possible to get back to a place where we can thrive. It has highlighted to me that even when everyone is wading through their own losses, there are still many people that are able to put out a searchlight for others. Empathy may be in decline, but from where I stand it's alive and well. Could it be that despite the reality of the last few years, many people have cultivated their empathy skills by listening, engaging in acts of service and being kind as a way of combating loneliness and social isolation?
In the name of being real, yes, this has all totally sucked and been deeply challenging. Yet, at the risk of being told I am too positive I want to end with Maya Angelou's awesome quote, "Every storm runs out of rain." We must be getting to sunnier days soon. Thank you to everyone who continues to show up for us at ALIVE. Your support, understanding and empathy means the world.
The ALIVE Community Responds
Hey Jal,
I read your post tonight with tears in my eyes. You made such an impact on my life, I couldn't have been prouder to be a Head Leader in the ALIVE Outdoors program. I was lucky enough to go to camp in the summer, but I also understood more than anyone that it's the best place to build friendships, learn about things and gain respect for everything around you. I learned so many things from the ALIVE programs, but the true meaning of leadership was the most important. Since graduating I've been so occupied with being successful, I've forgotten to thank the people that have really helped me along the way. (I mean successful in the generic term and the one thing the pandemic has shown me is to look at the things that are most important for me.) I am a business owner now too and understand the challenges that face not only us, but our clients that we care so much about. I wish you all the best and would love to catch up soon! Thank you.
— Shane Ferguson, ALIVE Program and School Graduate 2014