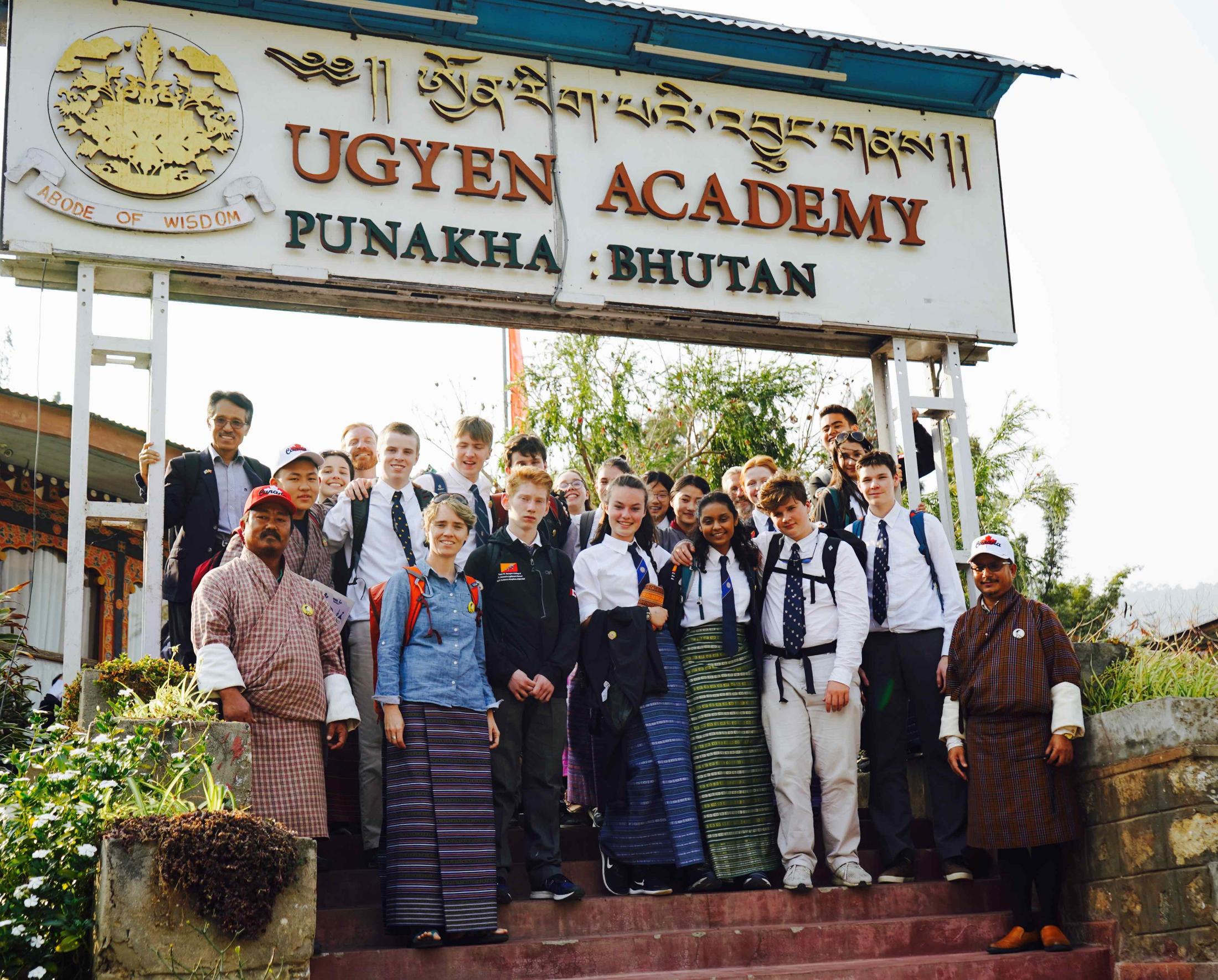 Beaming faces greeted us as we walked into the grade nine Dzonka class at Ugyen Academy. These new faces would soon become close friends over the duration of the day. My desk mate Yeshi filled me in on the class, where they were studying traditional Bhutanese poetry and its format. Each class was 50 minutes, with 5 minute breaks in between to socialize or wander outside. After an interesting, albeit, confusing Chemistry class, we proceeded to lunch with our new friends. With metal trays in hand, we strolled out to the outdoor cafeteria where lunch ladies were spooning rice from a massive pot, potato curry, and watermelon. After a quick lunch-time bonding session, the SMLS and RSGC guys and gals went to their final class of the day before setting up to lead team-building games. We spread out on the turf and lead activities for the grade 7-8 students. We facilitated games like elephant ball, parachute, bobsleds, bull ring, human knot and tarp activities. The Ugyen Academy students were all incredibly excited to see our new faces and participate in the games we had prepared for them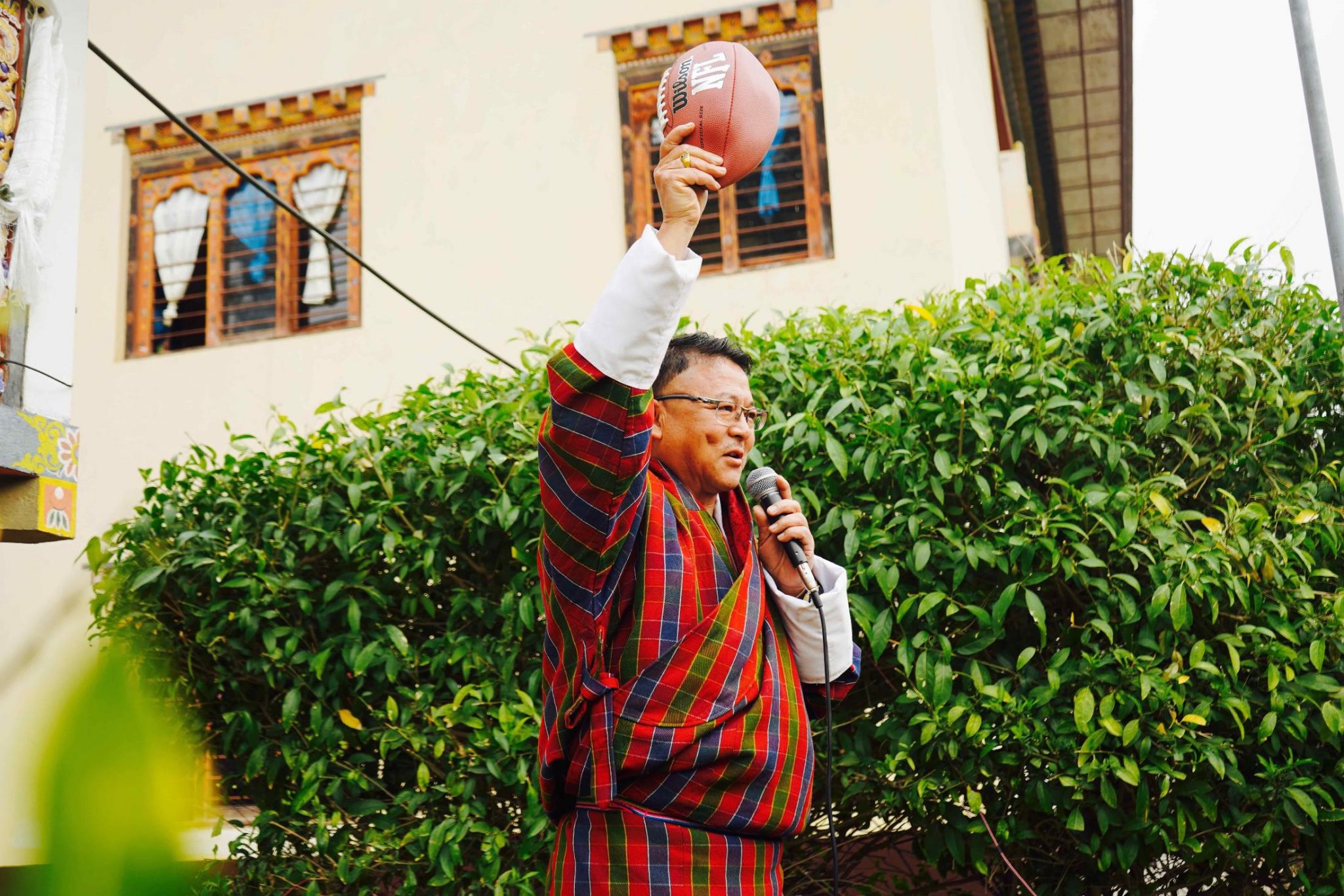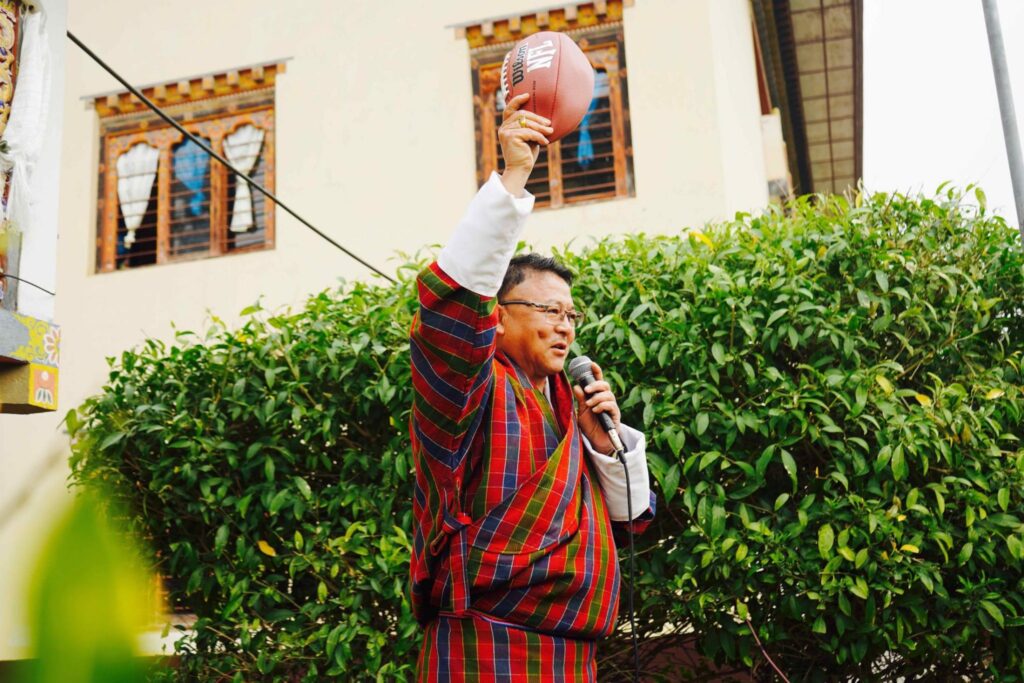 Afterwards, we went back to see the Headmaster and had our final discussion. We waved goodbye to our teachers and Jal and went to play / watch volleyball on the court. After a long evening of walking around campus, basketball games, cultural showcase rehearsal, and study time, we finally went to our dorms. 
The largest culture shock that we had was the kindness and hospitality exhibited by the Bhutanese girls. As soon as I waked into the dorm that I would be staying in, the girls immediately pulled up two chairs for us, ushering us into seats while they gathered around us in a circle. Our night was an extremely positive experience, and we spent the evening playing, singing games and telling each other stories. The conversations that we had felt genuine and similar to the conversations carried out between friends back home. However, what surprised me the most was how welcoming the girls were. They ensured that we were comfortable by taking us all over the campus, showing us around, carrying our bags, holding doors, handing us soap, and just helping us at every turn of the corner. The evening could be best described as an ultimate slumber party that my nine year old self dreamed of having.
In the morning, we ate breakfast and exchanged gifts with our dorm mates. We received beautiful traditional tops to match our Kira's, t-shirts and jerseys, jewelry, stationary, traditional storage items, and handwritten notes. The generosity from these girls warmed our hearts and it will honestly never be forgotten. The last part of the day included a ceremony where we gave speeches and presented the Academy with sports equipment.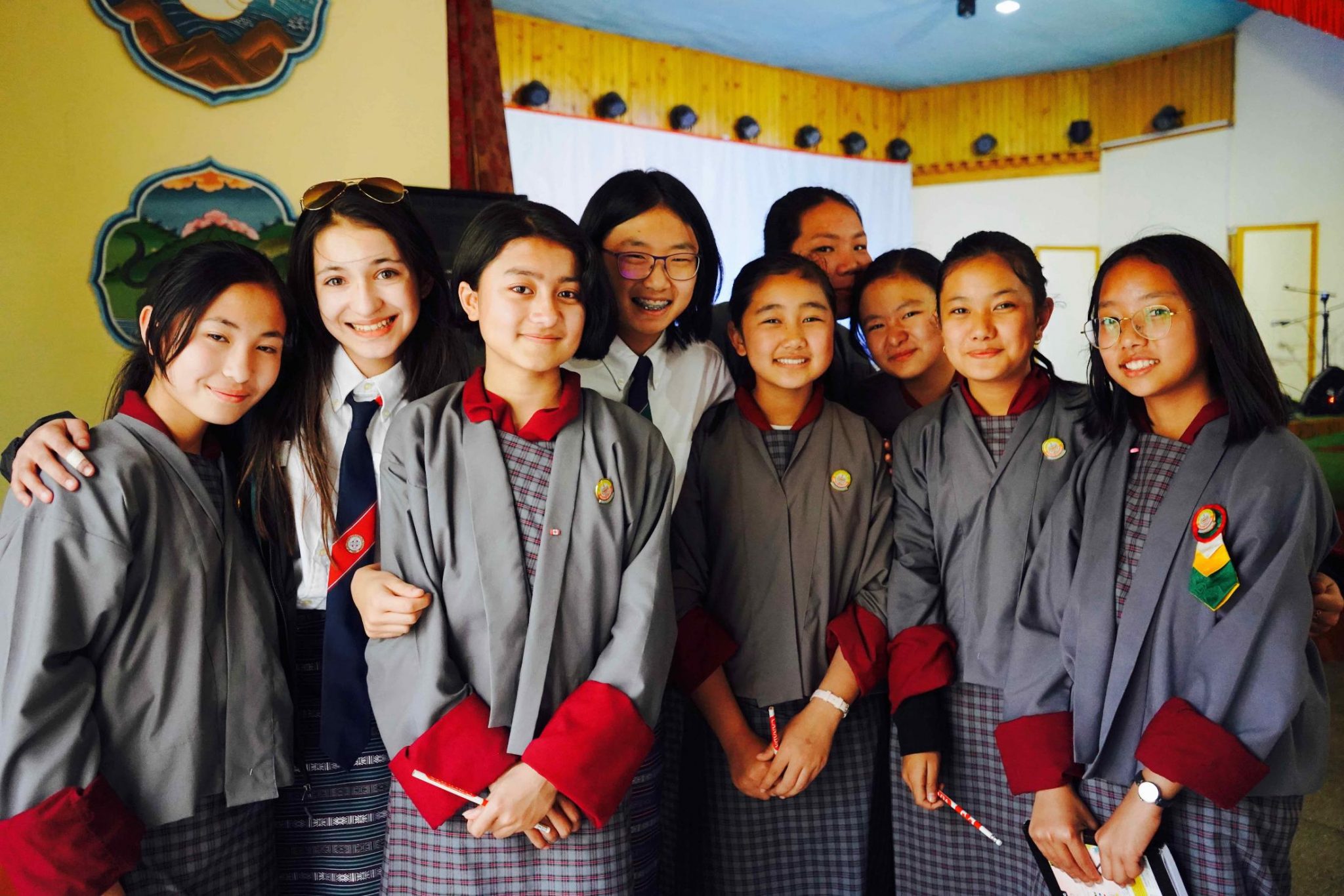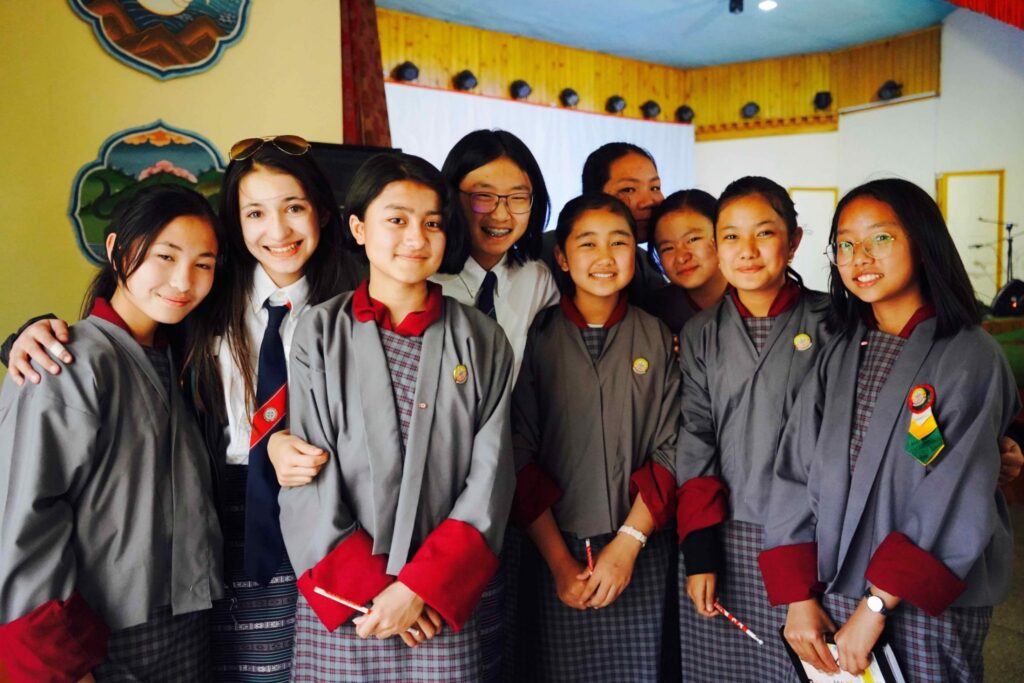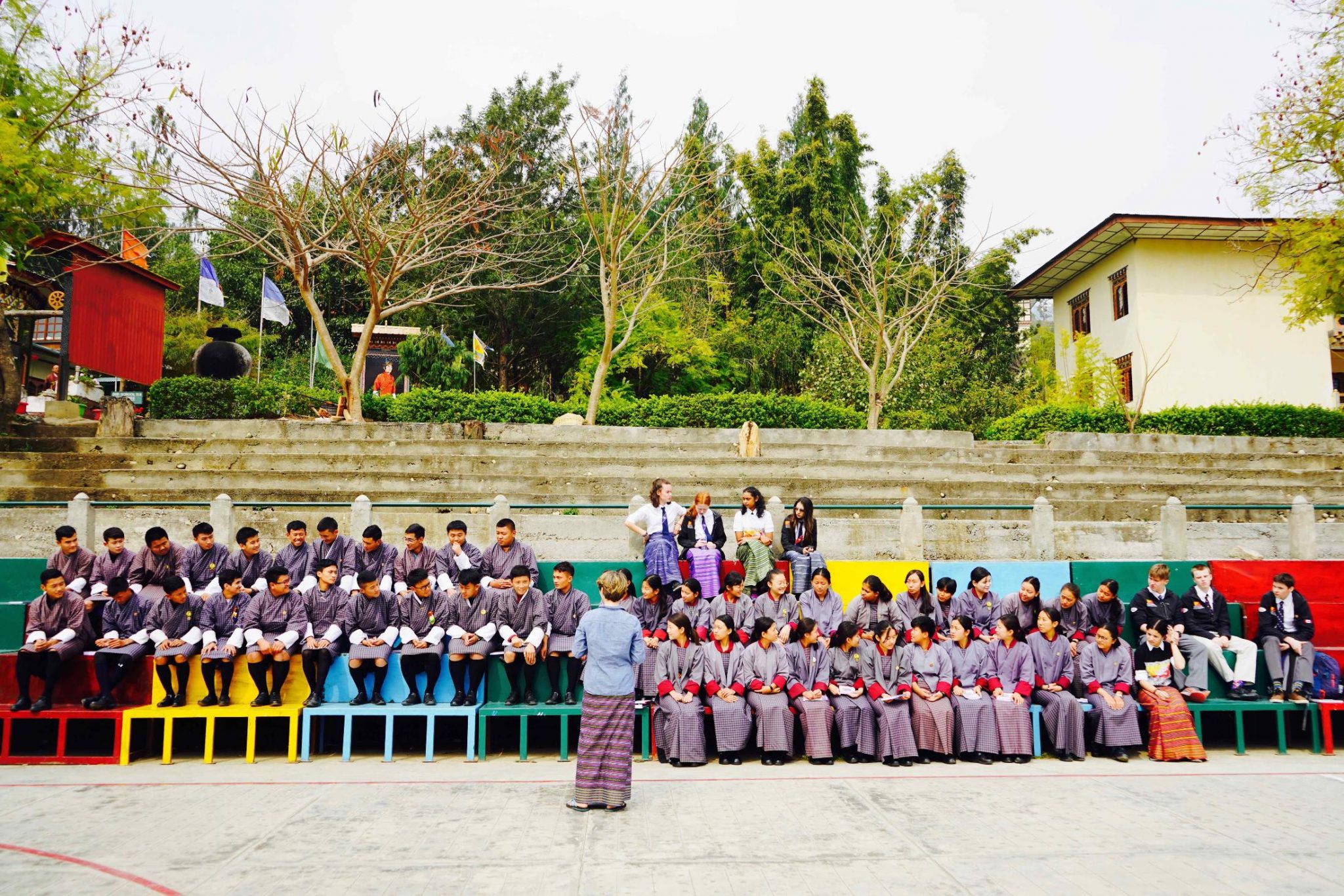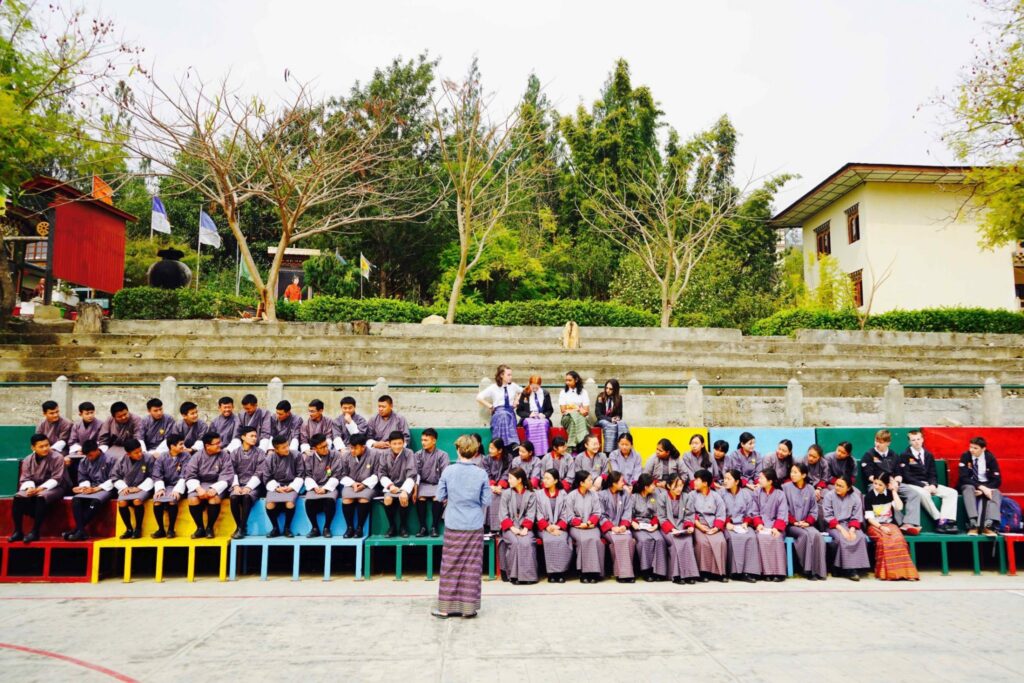 We spent the morning in classes and then put ourselves on the turf teaching the grade 7-9 students how to play Canadian football with the football we had gifted them. They had never seen a football before! This proved to be very entertaining for both parties as we watched them gallop up and down the field with triumphant sparkles in their eyes. Our visit at the Academy ended with a cultural showcase, where we marvelled at the performances put on by the students, which included traditional dances, singing, and even a few Americanized routines on stage! 
Our performance of the Cha-Cha slide was a hit, and we saw the entire school join us in the dance. After all the fun was to be had, it came time for goodbyes. We hugged our new friends tight for the last time, some with tears in their eyes, and promised to keep in contact. I have never seen so much kindness before in my life, and to have experienced it from girls our age was so eye-opening to me. Although I can't speak for the experiences of the other girls, I can speak on my experiences, which were unique interactions between the most generous girls I have ever met. Our stay at the Academy taught us about kindness and life values, which we can apply to our every day lives. I know it has impacted me immeasurably. 
By Jess Wang – SMLS