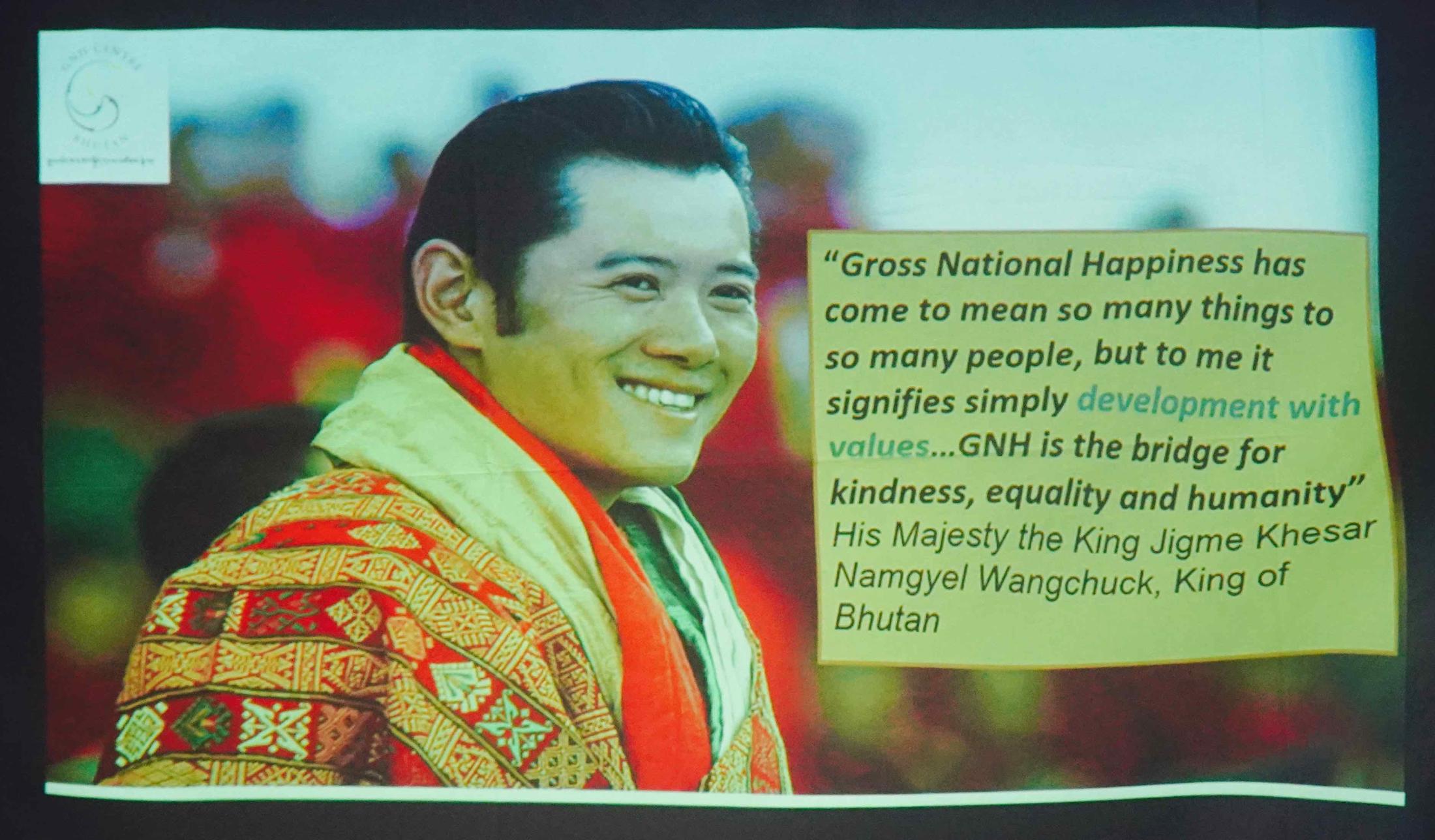 Heading into this trip, I didn't know what to expect. In all of the presentations and meetings leading up to our departure, the bar was set really high; yet I still had no idea what awaited me. That being said, just in the first few days, this stunning and humbling nation has exceeded all standards and expectations that I had before landing here on Sunday.
I have been able to share in some of the most amazing and grounding experiences in just 36 hours that I find extremely difficult to put into words. Something that took me aback in particular, was the dedication to Gross National Happiness (GNH) here in Bhutan. This nation-wide philosophy defined loosely by the IV King, is that GNH is "the development of values", and serves as a way to instill Bhutan's 'National Consciousness'. I feel that in the world we live in today, one that is often full of hate and ignorance, we can all take something away from this phenomenal approach to life. Not only have the Bhutanese people dedicated their lifestyle to being fully committed to these National values, which work their way into their personal lives, but they continue to stand out from the rest of the world and stand by these values despite international pressures they may face from others in the global community. I feel that in Western society it is so easy to become complicit, and change our morals and values as fast as we change our clothes. Here, values truly mean something, and they go far deeper than just beliefs or sentiments; they are the way of life. Being on this trip has already fully opened me to a different way of living, and just approach to life in general. This is most definitely a new outlook and perspective that I cannot wait to take home and apply to my routine and daily life back home.
You do not need to be in Bhutan long to see how different it is from our Canadian culture. We have been taken away by their attention to detail, almost everywhere you look there is a religious symbol that represents something important to the Bhutanese people. The temples are astonishing and we are grateful to be allowed to enter them. We have been extremely impressed with the level of detail in the carvings and paintings surrounding the temples. Our Canadian culture does not begin to compare to the level of respect the Bhutanese have for everything around them. The information we are learning has helped us gain a deeper appreciation for the Kingdom of Bhutan and its unique culture. We have more to say, but we are having a hard time staying awake. We have some full days coming our way, as we begin our learning exchange with the students at Ugyen Academy. We will share stories and more learnings in the days to come. Off to sleep now. Thank you.