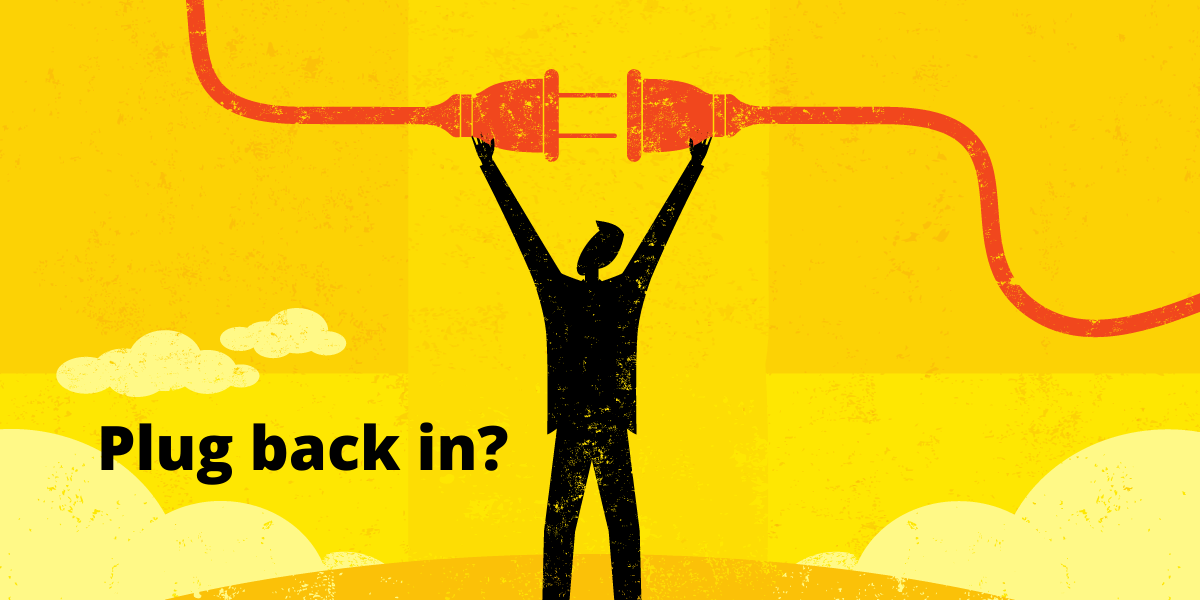 How were we going to build community amongst students when they cannot be in the same place?
Once reality kicked in for us last spring, we headed to the drawing board to re-envision how to achieve one of our main goals – connecting students in meaningful ways.  In short order we needed to reconcile one of our longstanding truths – students would need to be fully connected to their screens in order for us to move forward. It was only two years ago that we adorned our instructor team with t-shirts that proudly displayed the word UNPLUG! This was the moment we truly learned that the only constant thing in this world is change.
Goal #1 – Build an app. Can't be that hard, right? We use apps every day, they are part of our daily life now.  Despite one small celebratory moment of getting our logo to load on a screen, after a few weeks of endless research while simultaneously testing our luck with block coding, we were starting to feel defeated. We realized with our team's background and time constraints that building an app was about as good a plan as asking a fish to climb a tree. This was going to take a miracle!  Yet we were determined to make this work, we had to find a way. 
Goal #1 (Revised) – Build an app Find an App. We needed to find something that already works and spend the time on understanding and building the student experience. Who knew there was already an app for what we needed? Of course, there was!  We found the tool. Now for the really important part, we needed to connect students and instructors from across the country in meaningful ways that were exciting, engaging and unique. Something that felt very much like what an ALIVE experience should feel like.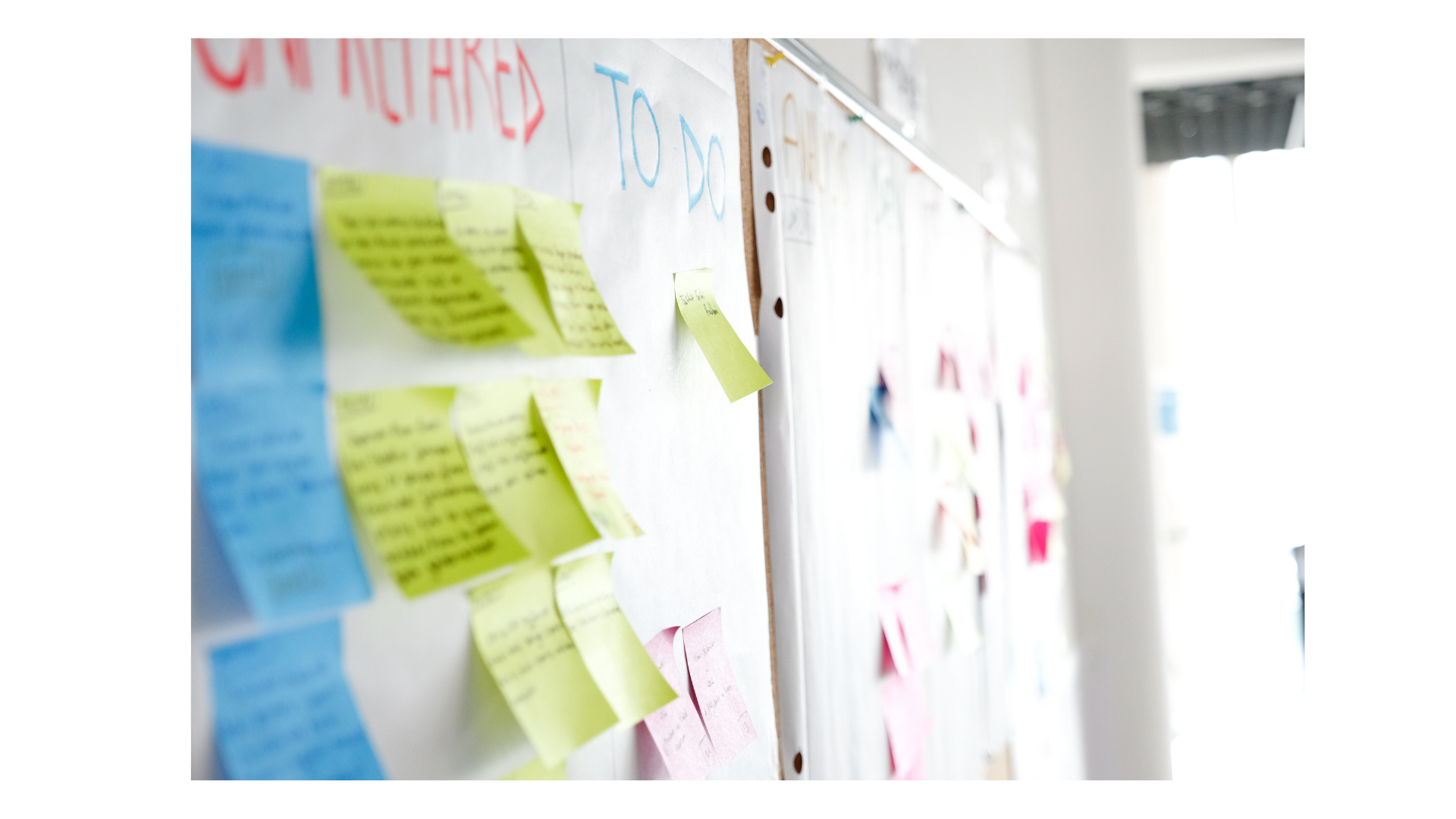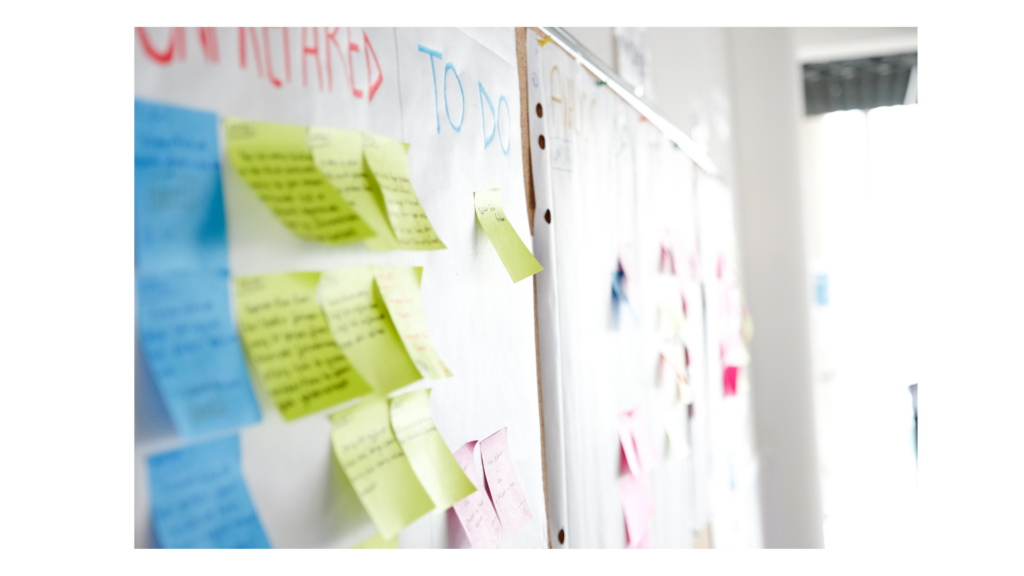 Over the next few months through a number of trial runs, large Excel dataset revisions, intense planning meetings, research into gamification with various scholars, and evolving versions of the program, we created Connectival. And guess what? It worked better than we could have initially imagined. If you aren't aware, Connectival is a community-building quest and collaborative race with hundreds of missions for teams to complete. This single or multi-day virtual event can be aimed at full grades or your whole community with teams of 14-15 students. Each team has an ALIVE Instructor who is the dedicated glue of the team, guiding them through the experience. Missions can be individual, or team based and come in a variety of categories such as art, science, humour, nature, mentorship and personal reflection to name a few. With missions varying in point value, team strategy and synergy are the keys to success.
Goal #2 – make it happen. That first Connectival program ran better than any of us could have imagined. The students were more engaged than we had anticipated as they kicked off the first two days of their school year, getting to know one another and deepening their connections to their community through the screen. Students were able to be authentic with one another, flow through different leadership roles, express themselves, laugh together and see each other in ways that don't traditionally present themselves while in the classroom. 
Goal #3 – support our partner schools.  Supporting community building in the schools we work with throughout the pandemic – this is what we do, and a number of our longstanding school partnerships rely upon the programs we have developed with them over the past 21 years. We set a goal to continue to be there for our partners in whatever way they could engage our services. Connectival was just one of the many ways we worked with schools and clients throughout the Pandemic closures and restrictions. As of this post, Connectival has been facilitated for over 4000 students and educators from a variety of age groups across North America, and we are still booking Connectivals in addition to our workshops and outdoor experiences into next year.
We could not have done any of this without the dedication of our incredible instructor community and the trust and belief of our many partner schools. Many of our valued clients have expressed that students were able to deepen their sense of place with their school and community. Others have spoken out about their newfound increased sense of self-confidence and ability to speak up and use their voice amongst their peers. This program is uniquely dynamic while providing an opportunity for school communities to fill some of what was lost over this past year. We are grateful to have had the opportunity to share this experience with so many, as our ultimate goal was to build a unique, fun and engaging program to help students build connections with their community and the natural world during this unprecedented time of distance.