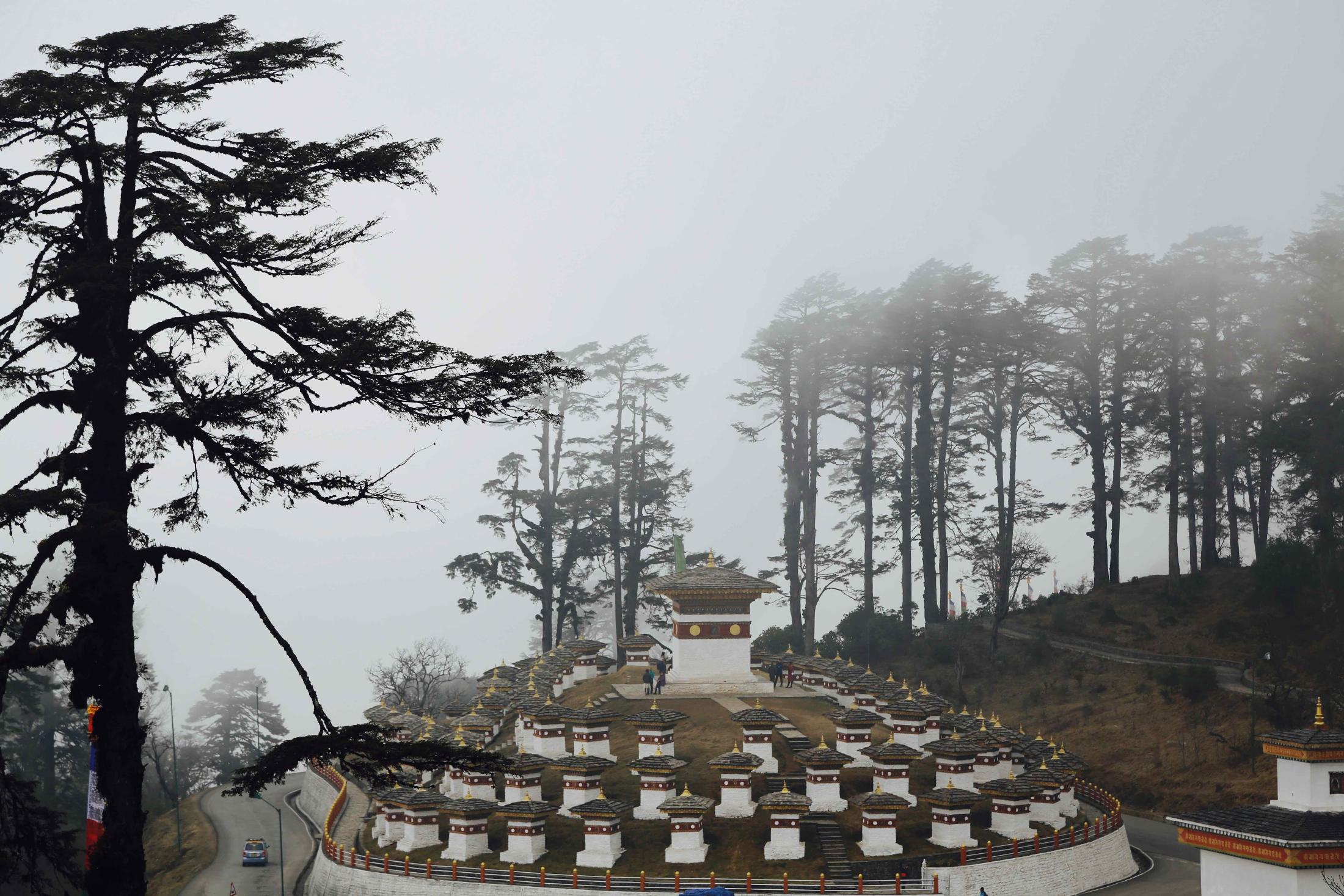 Today we saw wonders! A bus ride that took us over the Dochula Pass to the Punakha valley, where we took a hike that we will never forget. The day began on the bus with a ride full of songs and singing until our voices hurt. It was fun and we all enjoyed it. The views at Dochula were cloudy, so we did not catch a glimpse of the mountains in the distance, but the mist around the stupas was beautiful. We walked around many stupas (there are 108 of them), and admired their similarities and their intricate designs. Each stupa is there to remind us of those that have fallen in battle.
With growling stomachs, we went to lunch at a small restaurant in Sopsokha, on the edge of the valley where rice terraces stretch for days. We ate like Kings and Queens. Some experienced some mouth pain from the optional red chili spices on the table, and some enjoyed watching them suffer! It was a lunch to remember, followed by an incredible hike through the rice fields to the Chimi Lhakhang temple, through a small town called Pana. There was a lama in the temple and we all received a blessing and a thin red piece of string to wear around our wrist or neck that is said to help protect us.
What have we learned so far? The history of Bhutan and why these temples are so important. We have seen incredible beauty. As Charlie said, "It was beautiful seeing the misty clouds through the stupas." We do of all these things and go to all of these places to allow us to learn and see a new way of life. A lot of these experiences are things that many people will never get to do, so seeing it all first hand and being here is incredible.