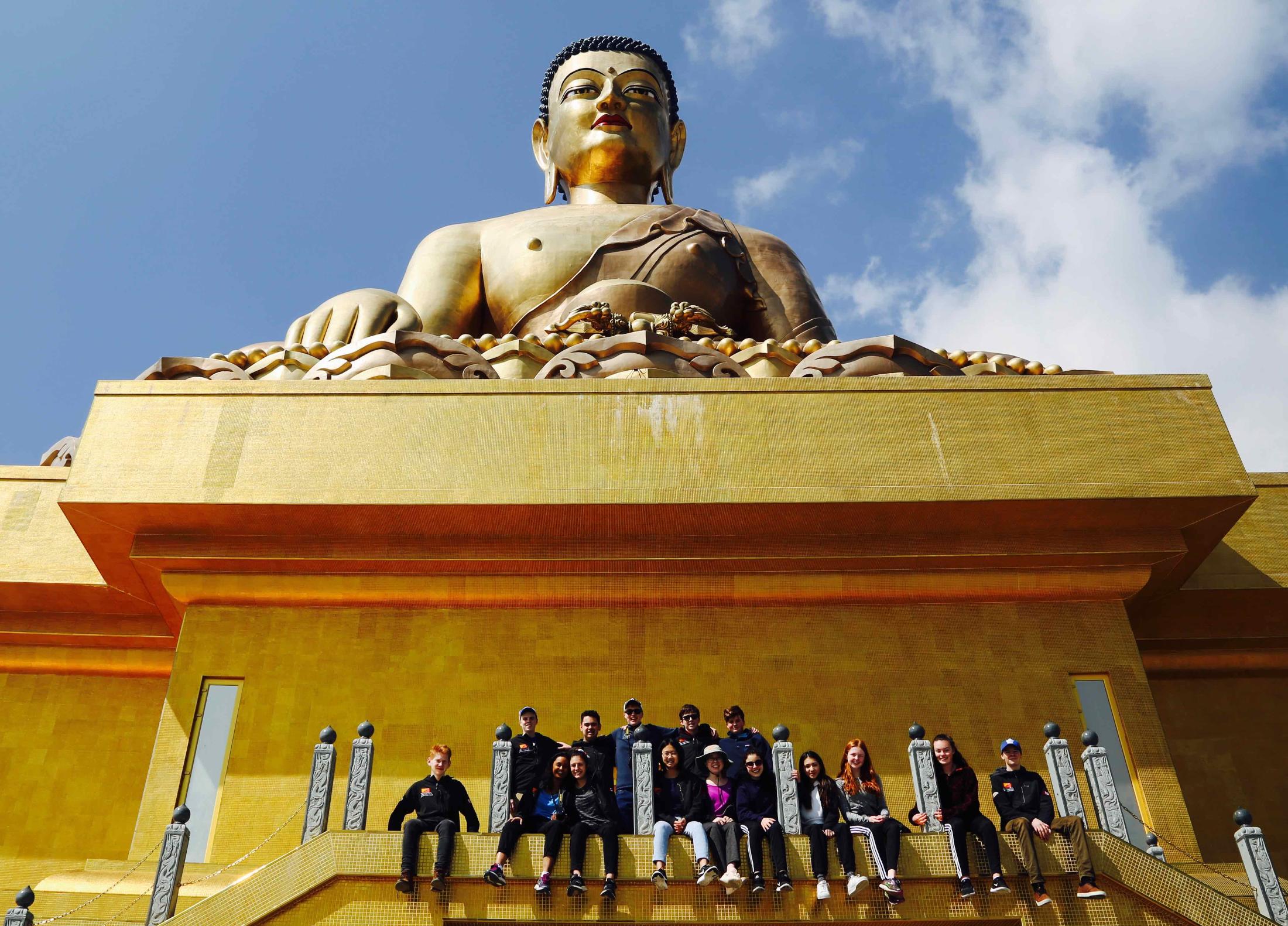 One of the many lessons of today was that Gross National Happiness (GNH) is, in part, an emphasis on living from a spiritual place rather than focusing on the material side of life.
We started our day at 8:00am for breakfast and then headed straight to the National Memorial Chorten, which is one of the most visible religious structures in Thimphu. We wandered around for about half an hour looking at and into the Chorten, walking clockwise around the building with other worshippers as they quietly chanted and counted their prayer beads. We spun prayer wheels and listened to music by the monks that was flowing out of a nearby temple. We found it very interesting that there are no retirement homes in Bhutan. Instead, the grown children of the elderly drop their parents off at the Chorten where they spend their days praying and chanting. Their elder years provide them an opportunity to pray and prepare themselves for their hope of reincarnation. Afterwards, we headed to Buddha Point, where we saw the largest sitting Buddha in the whole world! It is made of steel and painted gold. It sits 50 meters tall.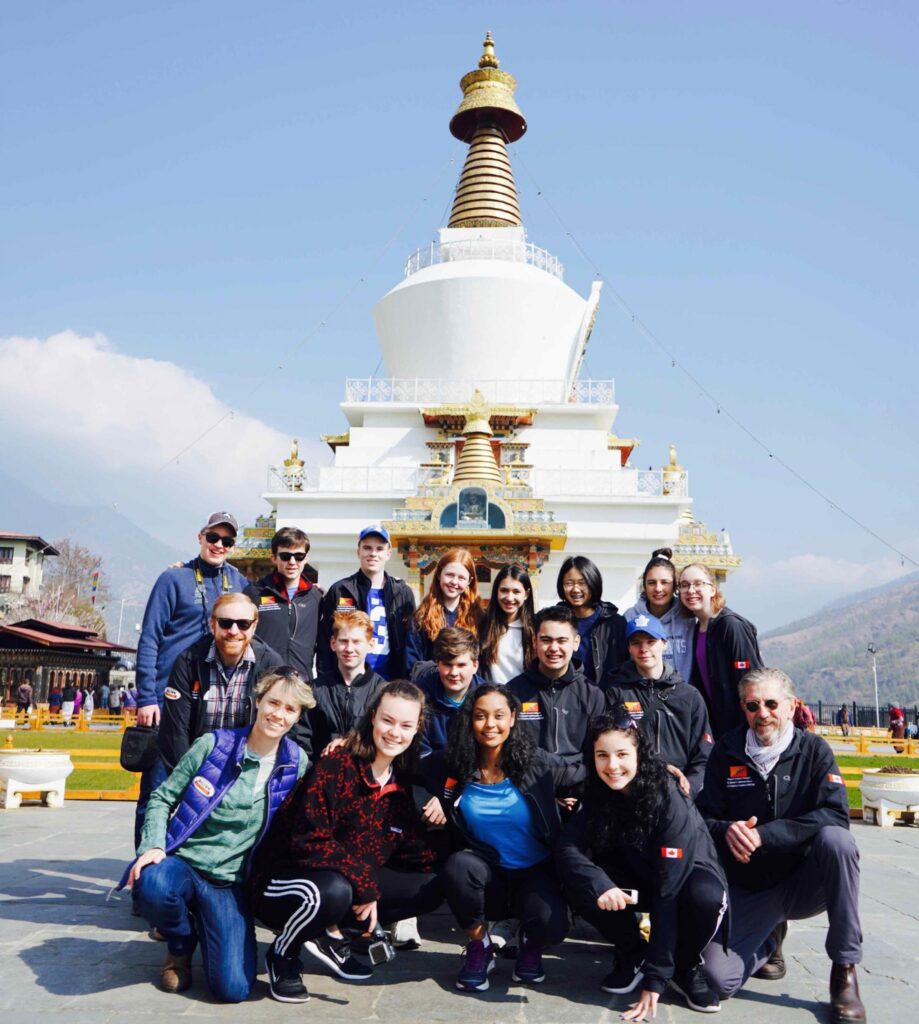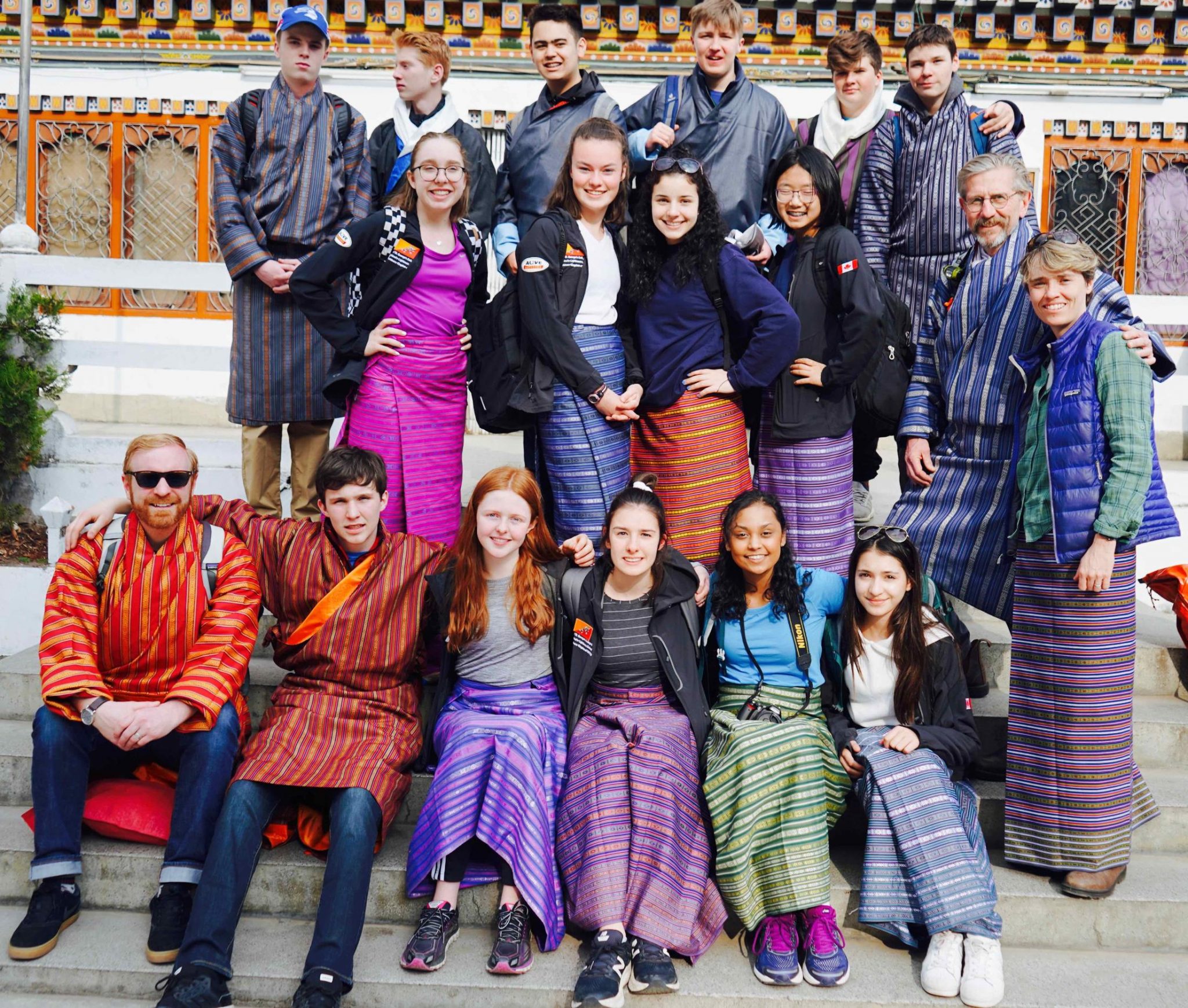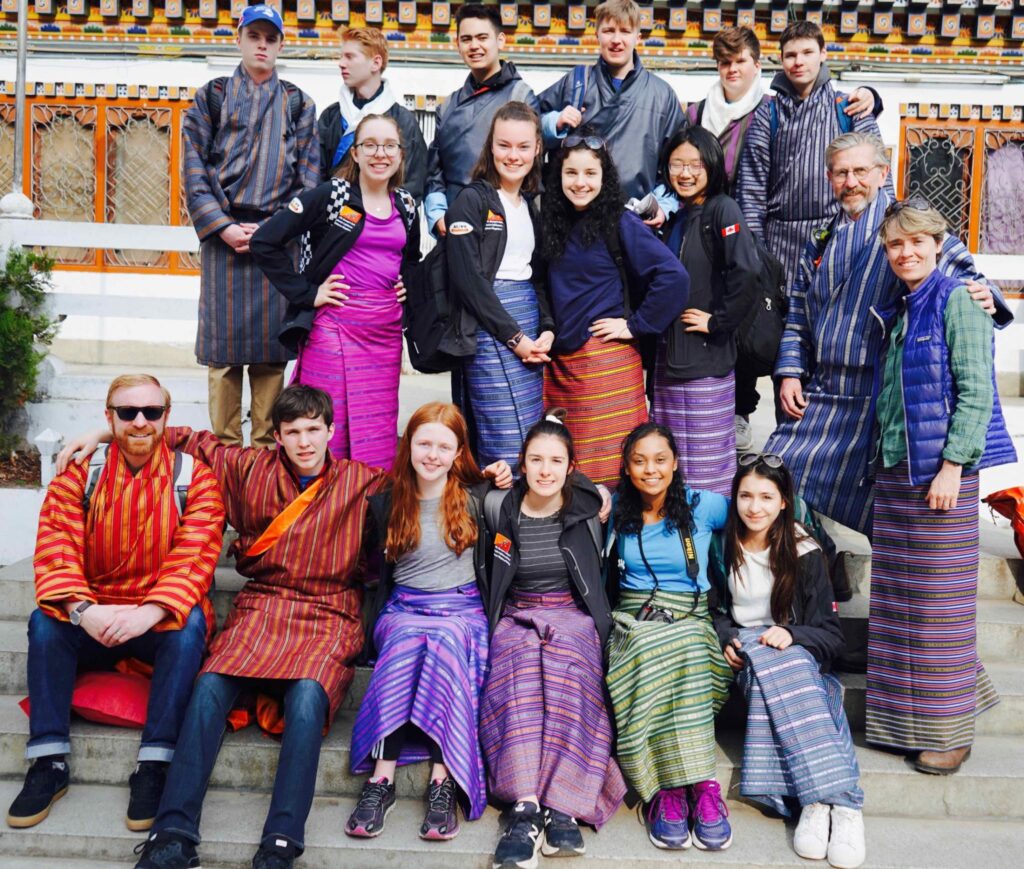 When we went inside we were surprised to learn that it is filled with nearly 125,000 smaller baby Buddha statues. The ceiling is painted with intricate mandalas,  and the hand-carving in there is indescribable. The craftsmanship in the Kingdom is surreal. Early afternoon, we headed to a living cultural museum called Simply Bhutan. There, we fully immersed in the Bhutanese culture and watched many live demonstrations, including several traditional dances.  Our group was invited to learn one of the dances, however some of us picked it up quicker than others! We will spare you the video footage for now. We wrapped up our day with a tour through art school, and the purchase of our traditional Ghos and Kira's. We had a full day! Everyone is very tired, but it was a day well spent.  
Tomorrow morning we are off to Punakha. For now, we are off to bed with the hopes of a good sleep.