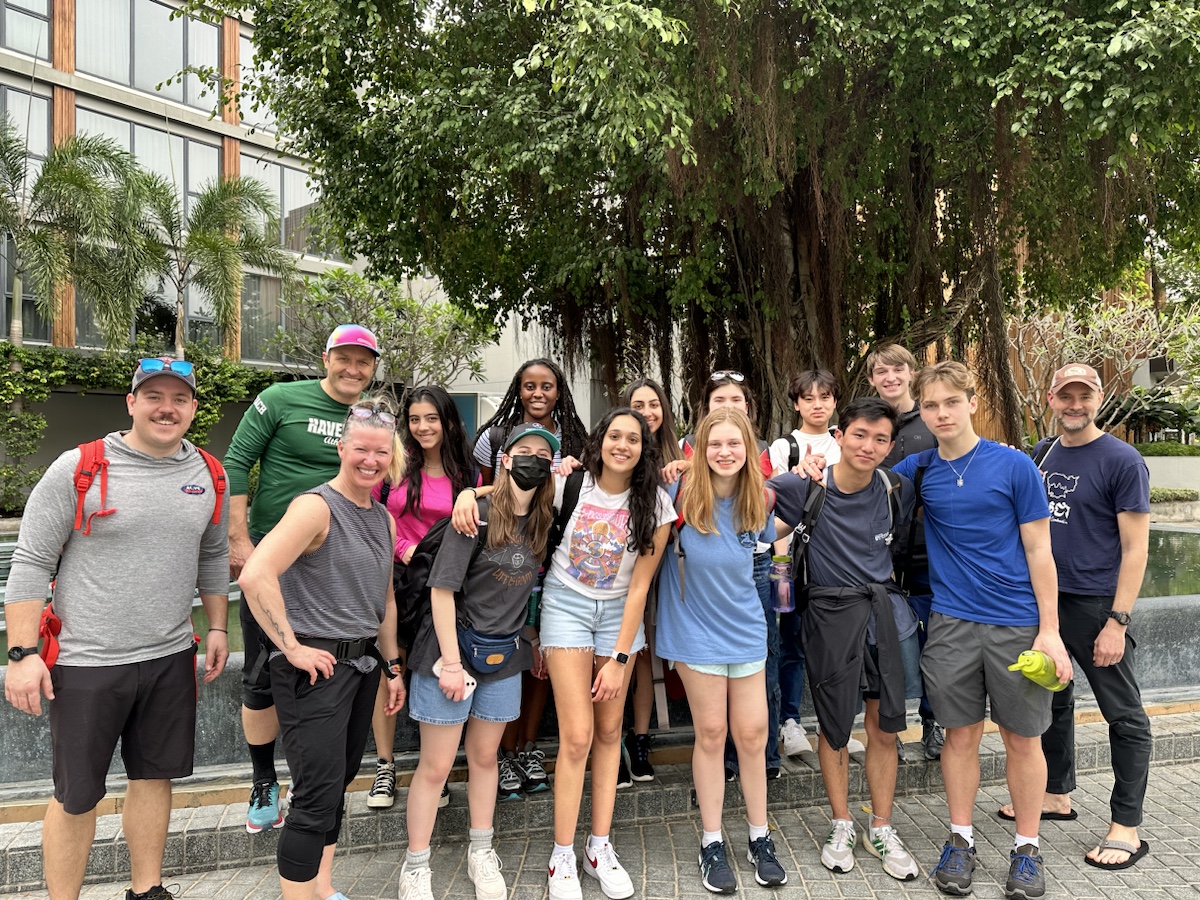 With great enthusiasm and much excitement the Havergal College and Crescent School students and faculty arrived early this morning in Bangkok, Thailand. As the group stepped out of the air conditioned terminal at the Suvarnabhumi Airport the 36 degree weather and humidity quickly had everyone scrambling for shorts and sandals!
After a short bus ride to our hotel the group had a wonderful breakfast and a chance for a warm shower and a nap before we have lunch.
This afternoon we have an organized long tail boat cruise with the group and a temple visit and some other fun activities on the schedule to take part in. We will update with photos and a glimpse of our day in our next post.
Tomorrow we head off early to the airport for the next leg of our journey onto the Kingdom of Bhutan.
With gratitude from Bangkok.